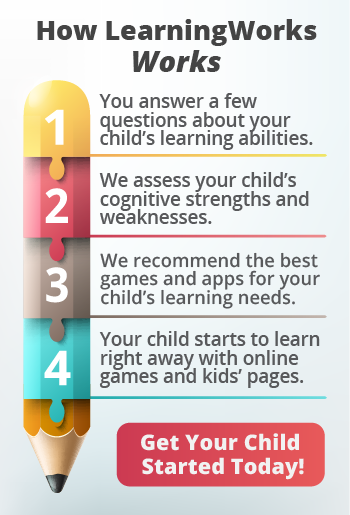 While much of the population is eagerly looking forward to Halloween festivities, for many kids with anxiety, the days leading up to the holiday are filled with dread rather than delicious anticipation. Whether they're anxious about wearing a costume, interacting with new people, or particularly sensitive to the folklore and imagery of Halloween, preoccupations can make it difficult for kids with anxiety to relax and have fun. Whether you're having trouble finding entertainment that doesn't lead to nail-biting or nightmares or your child has decided to sit out the holiday this year, we have you covered with this spooky-but-safe roundup of 4 fun tech activities for kids with anxiety this Halloween 2015.
Watchful Watching
One of the most beloved traditions of Halloween is scary movies, but it's not always easy to find films and television shows that don't send your anxious child into alarm-mode. For younger children, the YouTube Kids app is an excellent resource. They've packaged their best just-for-kids Halloween content and placed the playlist in plain view on the homescreen. For kids of any age, check out Common Sense Media's catalog of creepy cinema, complete with ratings, age recommendations, and content descriptions.
Creepy Code
If your child is into coding, or wants to start, you can find some fun, free Halloween-themed tutorials and projects toward which to channel their energy. They'll feel like they're participating in Halloween and they'll develop their skills at the same time. Kano, the makers of DIY computer kits for kids, are hosting a free Halloween-themed Mischief Week with daily coding challenges until November 2. At Google's Made With Code site, kids can build a yeti using Blockly programming language. MIT's Scratch Studios has opened up a page for kids who want to showcase Halloween projects they've made with Scratch. If you see your child's love of coding as more of an investment than a mere hobby, consider purchasing one of Tynker's really cool project packs.
Trick-or-Treat… Online
If your child enjoys MMORPGS (massively multiplayer online role-playing games—they'll know what this means), they might already know that popular games like World of Warcraft have incredibly fun yearly game-wide events to celebrate holidays like Halloween with themed items, missions, and special NPCs and bosses. The makers of Minecraft are releasing special old-timey monster "skins" to its console, desktop, and pocket editions of the game. It's rumored that even Star Wars: The Old Republic, with its own universe in which Halloween doesn't exist, is adding a few Halloween-themed costumes and items to its Cartel Market this year. MMORPGs can actually great therapy for anxiety, so if your child enjoys playing them anyway, allow them the extra time that they are most likely craving this time of year.
Appy Halloween
If you and your child have come to the conclusion that it's best to stay inside this Halloween, consider downloading a new game or app to make the decision a more positive experience. Scary games can be a fun way to take control of fears and anxiety, by defeating the scary or even getting to do the scaring. Here are some more of our favorite apps that feature just a bit of "boo!" in order of recommended age level.
Sesame Street: Once Upon a Monster This beautiful game for the Xbox 360 Kinect system allows kids to play along with their favorite Sesame Street monsters and meet new ones, too.
Monsterjong – Play it now! A haunted version of the traditional Chinese tile-matching game, mahjong.
Math Vs. Monsters Math is scary for some kids, but not as scary as zombies! Defeat the zombies by completing math problems.
A Monster Ate My Homework A weird Halloween excuse, or a really fun game? Hmm… both!
Ogre Academy Math Problem with monsters under the bed? Problems with math? Keep the ogres at bay with candy earned with math skills.
Toca Boo From our friends at Toca Boca, Toca Boo was developed with the idea that a little (just a little) scary is good for kids, especially when they are in control.
Sushi Monster Are you sensing a theme here? Satiate the sushi monster's appetite with correct answers to math problems in this game from Scholastic!
Jelly Towers – Play it now! A 2D puzzle game that challenges players to stack jellies and feed the "Jydra" monster.
Gravity Ghost Play as the ghost of a little girl in this 2D puzzle platformer game with cool graphics and tricky physics.
Tupsu (The Furry Little Monster) Another physics-based puzzle game, Tupsu is a furry little monster you control to navigate floating islands and collect stars.
Monster Busters Get to some cathartic (and addictive) monster-busting in this match-3 puzzle game. Save the gingerbreads!
Luigi's Mansion: Dark Moon Who doesn't love a Mario Bros. game? Take control of brother Luigi to explore haunted mansions and solve mysteries, taming ghosts along the way.
Plants Vs. Zombies Fight off zombies with… plants? This game became a cult classic for a reason.
Castlevania: Symphony of the Night True spookiness abounds in this game from the beloved Castlevania series. For players 13+.
[cjphs_content_placeholder id="73546″ random="no" ]
Featured image: Flickr user Kevin Marks