About Us
LearningWorks for Kids was founded on the principle that popular video games and other digital media, when used mindfully and responsibly, can be powerful tools for sharpening and improving children's academic performance and cognitive Thinking Skills. This is especially true for the children we call Alternative Learners: kids who struggle with everything from mild learning difficulties to diagnosed disorders such as Asperger's, Dyslexia, and ADHD.
Just as every physical sport inherently exercises an athlete's muscles, every video game or other digital technology inherently exercises a user's brain. Yet, it goes without saying that simply setting a child in front of a computer screen–with no direction or guidance–will never translate into better grades at school or improved behavior at home. To achieve those improvements, and to make the most out of the amazing potential that video games and technology now offer, parents must learn how to put their kids' digital play time to work.
This is where LearningWorks for Kids comes in.
Drawing on original research and decades of experience in education and psychology, the LWK team has created an online platform for informing and instructing parents on how to enrich and enhance their kids' digital play time. Our expansive collection of Apps+ technology guides, video game PlayBooks and unique parenting recommendations provide even the most digitally inexperienced moms and dads with the expertise and know-how to:
Identify which Thinking Skills their children need help with.
Choose the best games and technologies for their children.
Connect their children's screen time to real-world situations and opportunities for learning.
Create quality family time by playing together and reflecting on their experiences.
Children today are spending more and more time in a place where their parents only rarely dare to follow, and almost never dare to lead: online, in-game, and digitally connected. Here at LearningWorks for Kids, we are dedicated to showing parents how to mentor their children through the digital world, not only to help them become stronger at school, but just as importantly, to help them develop into safer digital citizens, and more confident, capable kids.
Our Team
LearningWorks for Kids Leadership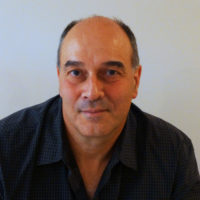 Dr. Randy Kulman, Ph.D, Founder and President
Dr. Kulman is the founder and president of LearningWorks for Kids. He coordinates our team of psychologists, educators, and digital designers in our quest to make video games good for kids. As a licensed clinical child psychologist, Dr. Kulman has been working directly with kids and families for the past 30 years, and has become a leading expert on the use of digital technologies for improving thinking skills in children.
One of Dr. Kulman's most important roles is to lead our team of psychologists and educators in our ongoing research into game-based learning, the use of digital technologies in helping children with attentional and learning problems, and using video games for teaching problem solving skills in schools.
Dr. Kulman became interested in the use of video games for teaching thinking skills through his clinical work with children and families. After listening to hundreds of children and parents reporting how engaged kids were in their video game experiences, he began researching methods by which video games could be helpful to children, and from there developed the framework for LearningWorks for Kids.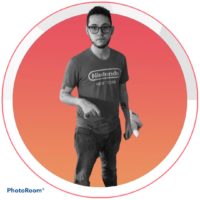 Evan Mandojana-Ducot, Executive Assistant and Director of Video Content
Evan is an Executive-Assistant and content creator at LearningWorks for Kids. He does everything from helping schedule classes to developing self-guided classes to voiceovers for the YouTube Channel. As a man who wears many hats in the business, he also helps create visuals and manages the marketing team.
Evan loves content creation and loves working with the videographers to help develop content for the Youtube channel. When not at LW4K, Evan spends much of his time with his son and wife. They enjoy going out for walks and hikes and visiting other relatives in their free time.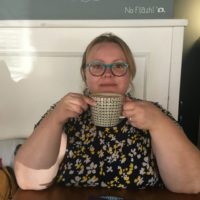 Shanna M. Hillard, Director of Education
Shanna is the Director of Education at LearningWorks for Kids. She is responsible for overseeing all educational aspects of our classes and evaluating teacher efficacy within our virtual and in-person programs. Shanna is also a content creator for our website and parent Youtube channel, helping parents and their children find games and apps to assist them with strengthening their executive functioning skills.
As an educator and life-long gamer, Shanna wants students to be able to see the connections between strengths in gaming and strengths in the real world. She is a graduate of the University of WI-Milwaukee with a B.A. in Applied Linguistics and an English teaching certification. She has been an educator for 11 years. In her spare time she likes spending time with her husband and son, painting, and learning various languages.
Ryan Fite, Course Instructor
Ryan is a course instructor and content creator at Learning Works for Kids. He has a background studying psychology at the University of Rhode Island and volunteering as a crisis counselor. Ryan loves playing games with friends, rock climbing, and his cats. He believes reaching goals both in games and in real life come with practice and critical thinking.
Ryan enjoys working as a group to accomplish fun and challenging tasks together while learning along the way. He believes that reflecting and understanding how we play games and make decisions can help us make the most out of each day.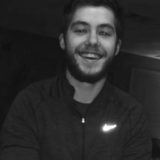 Justin Graff, Course Instructor
Justin is a course instructor and content creator at Learning Works for Kids. He earned his bachelor's degree in psychology from Roger Williams University.
Justin has been playing video games for the majority of his life and he is passionate about educating the next generation on the numerous cognitive, social, and emotional skills that video games can teach us. He enjoys playing a variety of games, but his favorites are Minecraft, Pokemon, and League of Legends. Becoming a member of the Learning Works for Kids team has given Justin an amazing opportunity to further his career in psychology while simultaneously pursuing his passion for video games.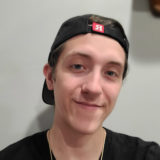 Michael Trumbauer, Course Instructor
Michael is an educator that has had a strong interest in gaming for his entire life. He recently graduated from Rutgers University with a bachelor's degree in English and he is currently finishing a master's degree in Education. He has experience in multiple educational settings including working with the Plainfield Public School District's afterschool and summer programs, substitute teaching, teaching an SAT Prep Program through Rutgers, teaching ESL online to students in Korea, and completing his student teaching in a sixth grade classroom!
As someone with ADHD, Michael realized he was able to learn a great deal from playing video games when he was younger. Video games allowed him to work on skills in a fun way that he would normally have no interest in. He is currently playing Valorant, Pokemon, and Spider-man.  Michael was excited to join the LW4K LIVE team to be able to combine his love for games into a way for students to learn!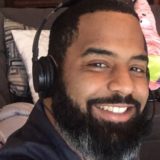 Michael Jean Felix, Course Instructor
Michael Jean-Felix is a course instructor and content creator at Learning Works for Kids. He has experience in education as a Career and Academic Advisor and is currently working on a graduate certificate for post-crisis management. He also prides himself on being an expert gamer! He enjoys playing video games across several genres including sports, action-adventure, and platforming.
Michael believes that learning can always be fun and he strives to achieve that with each class that he teaches. His goal is to spark creativity, utilize real-world skills in the games, and to teach critical thinking when students find themselves stuck.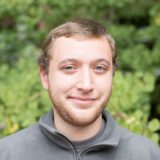 J.R. Meek, Videographer
J.R is a Videographer Intern for LearningWorks for Kids. He graduated from Western Colorado University and has a major in Communication Arts with a double emphasis in Film Studies and Theatre and Performing Arts. He played all types of video games, ranging from RPG's to rouge-like's. He played video games from a young age and still plays them to this very day. His favorite video game growing up is Star Wars: Battlefront. He pursues video production as a career and he continues to learn and develop his understanding of videography and video editing.
Being a member of LearningWorks for Kids helps J.R be part of an engaging team and culture of creative individuals with a single goal of creating a fun and interactive learning environment for kids. The progress made with the Videography team helps J.R be creative with his skills and understand creating content. He is excited for where the team and LearningWorks for Kids will go next as they move forward.
Alexa Tedeschi, Videographer 
Alexa is a videographer intern with LearningWorks for Kids. She recently graduated from Oakland University with a major in Journalism and a minor in digital media production. She enjoys animals, hiking, roller skating, playing video games, and spending time with her family. Her favorite video game is Bioshock and she really enjoys horror games. Her dream job would be to work in the wildlife film industry and research possibly extinct animals.
Becoming a member of the LearningWorks for Kids team has allowed Alexa to expand her video editing skills and learn more about psychology. She has really enjoyed working with the video team and learning from them. She is very excited to create educational, engaging videos for children and parents.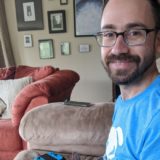 Jonathan Myers, Videographer
Jonathan is a videographer intern at Learning Works for Kids. He earned a degree in Digital Media Design and Production in Madison, WI, where he studied videography, photography, art, design, and web development. Jonathan has been producing Extra Life charity streams on his personal account (plaidyeti.com) since 2014. He loves spending his time with his wife and daughter, where they have fun playing board and video games and playing with their cats.
Jonathan started playing video games in the NES era and hasn't stopped since. His favorite games range from Kickle Cubicle to The Legend of Zelda: A Link Between Worlds, from Ultima Online to the Rock Band series, from Spelunky HD to The Last Guardian, and many more in between. He is excited to join the Learning Works team to help communicate how games can not only be fun but also a great tool for learning helpful skills.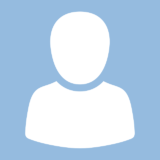 Liviana Donatelli, Intern
Liviana is an intern with LearningWorks for Kids. She will be a junior at the University of Rhode Island in the Fall 2021 semester studying clinical neuroscience, psychology, and cell and molecular biology. She absolutely loves animals, art and painting, and crafts of all kinds! She recently adopted a kitten and enjoys learning about psychology and neurology of animals as well as humans!
Her personal interest in neurology includes studying executive functions and how they may or may not be affected by learning disorders or mental illnesses. She believes any interactive games, online or in-person, can certainly help to strengthen and aid in the gaining of executive function. As someone with OCD, Livi can truly recognize the power of online games as well as similar in-person games or crafts! She is incredibly excited to become a part of the team and to help students and children with learning important everyday skills!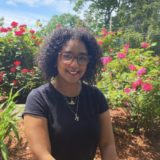 Marthens Colon, Intern
Marthens is an intern with LearningWorks for Kids. She is currently in her senior year at the University of Rhode Island where she is majoring in psychology with a double concentration in health and clinical psychology as well as school psychology. After graduation she hopes to further her education by attending graduate school to get her masters in school psychology.
Marthens is very excited to work with the LW4K students! Growing up her favorite video game was The Sims and she also enjoyed playing games like Minecraft with her younger brother who has ADHD. She's eager to start this internship as it combines both her professional and personal passions.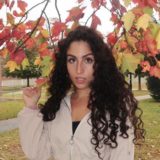 Alexis Hawkes, Intern
Alexis is an intern with LearningWorks for Kids and a senior at the University of Rhode Island. Currently she is studying Psychology and Fashion Merchandising and Design. She became an intern at Learning Works for Kids in May 2021. In the future she plans on going to graduate school for school psychology. Additionally, she helps create visual content for LearningWorks for Kids for the company's social media pages. She creates content linking to blog posts, games and app reviews. In fact, helping out with the marketing for LearningWorks for Kids has been a great opportunity for her to express her creative side through the posts she creates.
Some interests and hobbies of hers include, writing, meditating and jewelry making. She also works on marketing for her own jewelry page.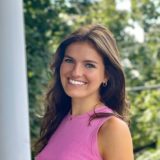 Johna Burton, Marketing Intern
Johna is an intern with LearningWorks for Kids. In Spring 2022, she will be a Junior at the University of Rhode Island where she is majoring in Marketing and Public Relations. Her dream job is to manage social media for a large industry. She enjoys art, the beach, playing soccer and spending time with her friends and family.
Being on the LearningWorks team has allowed Johna to expand her knowledge outside the classroom. She enjoys working with the Marketing team to grow the social media presence for the company. She is very excited to help the company expand their social network and gain more engagement.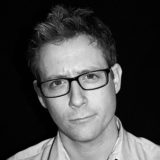 James Daley, Website Consultant
James wears many hats at LearningWorks for Kids. While his primary duties include quibbling over pixels and picking at pronouns, he can also be found waxing philosophical about gaming and education, strategizing about social media, and carrying out many other similar tasks related to ensuring the quality of content and consistency of vision across our ever-evolving media landscape.
James brings to LWK his longtime experience as an educator, editor, gamer, writer, and all-around game-based learning evangelist. In addition to his duties at LWK, James instructs digital writing for the University of Rhode Island and video game design at the New England Institute of Technology. He also doggedly carries on his passion for "paper-based media" by publishing anthologies of rhetoric on civil rights and political thought.
You can find James on Twitter @jamesdaley.