Our team at LearningWorks for Kids is exploring how games and apps that support and promote skills such as time management, visual spatial processing, and working memory can improve processing speed. We already know that video games can improve attentional strategies, reaction time, and the speed of making decisions. There is also some evidence that specific video game genres — action games, for example — can directly improve processing speed. Video games can't cure slow processing speed, but they can help build the skills that can assist kids in working more efficiently.
Here is a current summary of our research on video games and processing speed, and recommendations for video games and apps that can teach kids complementary skills.
Puzzle Games and Processing Speed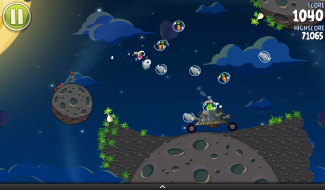 Puzzle games such as Angry Birds and Cut the Rope call upon a player's problem solving skills to navigate situations of increasing complexity. This makes games of this type ideal tools for exercising the flexibility and planning thinking skills that can improve the efficiency of a child with slow processing speed.
Other puzzle games that can help include:
Big Brain Academy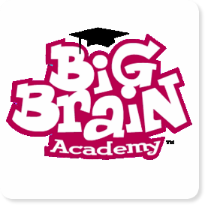 – Made up of multiple mini-games that practice skills in five different categories (logic, reason, math, visual puzzles, and memory), Big Brain Academy helps users bulk up their brains. Especially good for focus, self-awareness, and working memory — all skills beneficial for kids with slow processing speed.
Brain Age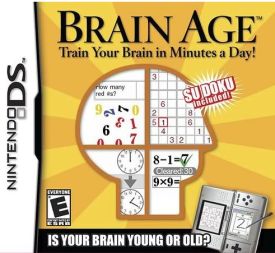 – Brain Age is a game that tests the player's mental abilities, and exercises the brain in nine different training programs. The player will need to quickly calculate math problems, identify and count syllables, and perform a variety of other mental exercises in order to achieve the youngest "brain age." More focus, self-awareness, and working memory practice here.
Action Games and Processing Speed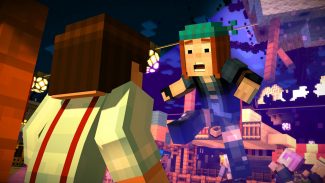 Action games contain tricky aspects that task players with focusing on multiple factors at once — dodging enemies, timing perilous jumps, and learning new skills — all of which entail deep concentration, planning, and flexibility. Playing a game like Minecraft: Story Mode or Rayman Adventures is a great way to teach these key skills that can help kids with slow processing speed improve their working efficiency.
Other action games that can help include:
Cave Story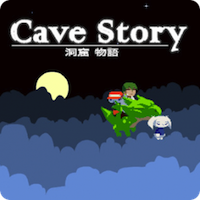 – This action game challenges players to save a village of rabbit-like creature called Mimigas from the evil plans of "The Doctor." Players control Qoute, a robot boy who can collect various weapons and gain abilities that grant him new powers. Our Playbook shows you how to make the most of the focus and working memory practice Cave Story has to offer.
LEGO Indiana Jones: The Original Adventure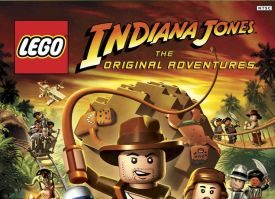 – This LEGO action game lets players take control of a range of characters from the Indiana Jones films. Each character has unique abilities that offer a particular advantage over the game's various challenges, challenging players' flexibility and working memory skills.
If you would like to learn more about the research behind our understanding of how action games can increase processing speed, read:
Dye, M. W. G., Green, C. S., & Bavelier, D. (2009). Increasing Speed of Processing With Action Video Games. Current Directions in Psychological Science, 18(6), 321–326.
Casual Games and Processing Speed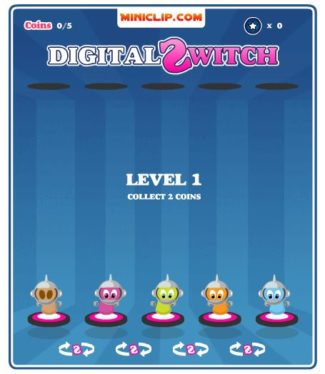 Casual games have also been show to aid those affected by slow processing speed. We've gathered up some casual games for kids with slow processing speed that your child can start playing right now to start building the skills that can help them work more efficiently.
Digital Switch Players switch digibot positions to correspond to falling targets and collect coins matching the bot color.
Crashdown Players prevent the wall from reaching the top of the display by clicking on three or more adjacent same-colored bricks to remove them.
25 Boxes Two sets of matrices are presented side by side. Players search for a character in the first matrix and indicate its location on the blank matrix.
Phage Wars Players spread their parasites and overtake all other parasites to become the dominant species.
Alphattack Players prevent bombs from landing by pressing the characters specified on the approaching bombs.
Recommended reading:
Baniqued, P. L., Lee, H., Voss, M. W., Basak, C., Cosman, J. D., DeSouza, S., … Kramer, A. F. (2013). Selling points: What cognitive abilities are tapped by casual video games? Acta Psychologica, 142(1), 74–86.
Video Games and Reading Fluency
Read about how video games improve reading fluency:
Action Video Games Make Dyslexic Children Read Better
More Recommendations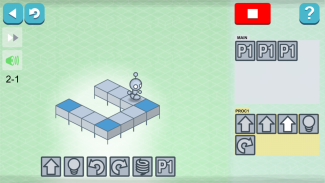 LearningWorks for Kids has a vast library of Playbooks (learning guides) for popular games that detail the thinking skill practice offered by many popular games and apps. Based on our research, the following games show promise in improving processing speed. Here are links to their LW4K Playbooks:
Featured image: Flickr user Mark Bonica