Smart phones and tablets offer an ideal platform for getting children excited about learning, with a range of interactive games and apps that hold kids' attention and make education fun. Parents looking to add some engaging educational games to their new android device have many options to consider. From early reading and phonics, to spelling and math, the following selection of educational games for android offer entertaining ways to bolster your child's learning skills.
8 Great Kids' Educational Games for Android: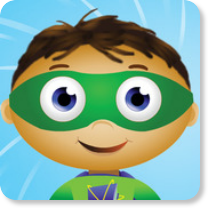 Super Why!
Based off of the popular PBS Kids' TV series, Super Why! gets kids practicing basic reading and spelling skills while interacting with characters from the show. The app is broken down into four sections, asking players to match rhyming words and add words to sentences as they identify letter sounds, trace letters and write out words.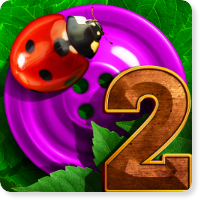 Bugs and Buttons 2
Bugs and Button 2 is a kid-friendly educational app where users choose from a variety of short mini-games that help develop early mathematical, pre-reading, and critical thinking skills. The app transforms the fascination that many young children have with bugs into an environment that fosters learning, with graphics that are crisp and engaging.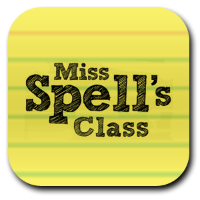 Miss Spell's Class
In Miss Spell's Class, users are given a list of 20 commonly misspelled words, some of which are spelled correctly, some incorrectly. Players must identify the correct spelling of each word by checking a "correct" or "incorrect" box, and receive more points for faster responses. At the end of each game users will review their score, and see the correct answers to anything they got wrong.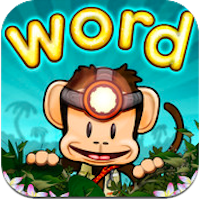 Monkey Word School Adventure
Monkey Word School Adventure is a fun educational app designed to teach young children the fundamental skills associated with reading and writing proficiency. The app primarily consists of a collection of mini-games that introduce children to new words and concepts and require them to demonstrate the application of these skills in order to advance.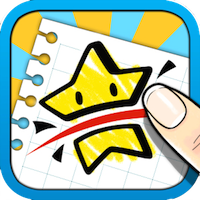 Slice It!
Slice It! is a game that tasks players with cutting up different shapes into pieces of equal size. For each puzzle, players are told how many pieces they must slice a shape into, and are given a set amount of slices in which to achieve it — no more, no less. The game is a great way to introduce kids to simple math and basic geometric concepts.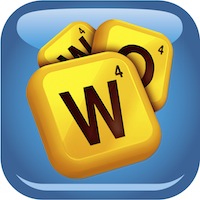 Words With Friends
In Words With Friends, players must combine letters together to spell out words, placing them strategically on the board in an effort to create big words and scores. The game is quick to notify players if words are spelled incorrectly, and through this trial-and-error players have the opportunity to fine-tune spelling skills and expand their vocabularies.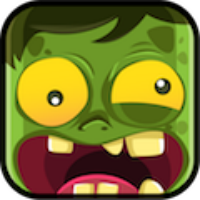 Math vs. Zombies
In Math vs. Zombies, users are tasked with fighting off an invasion of cartoon zombies by solving simple math equations. Zombies approach the user's screen, each with a different equation above its head. Inputting the correct answer allows the user to "zap" a zombie, transforming it back into a regular child.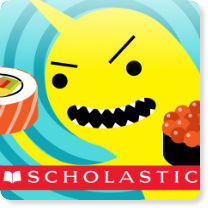 Sushi Monster
Sushi Monster is a great option to get younger learners practicing basic math skills in a fun, engaging atmosphere. The game covers addition and subtraction at first, and eventually moves on to harder concepts like multiplication, with gameplay designed to improve proficiency and speed.