"How often should I let my child play video games?" might be the most common question I am asked as a child clinical psychologist. There are a lot of mixed opinions about the impact of screen time on growing kids. Some believe that video games are harmful to the developing brain, while others believe that they are incredibly beneficial. Some feel that video games have little to no effect on the brain at all. Truthfully, it's more complicated than that. The effects of video games will be different depending on how your child interacts with them. 
I became very interested in the impact of technology on children with learning and attentional problems in the mid-1990s. My focus has always been to find productive ways to make digital play a positive learning experience for children. I truly believe that with the right guidelines, children's use of digital technologies can support their growth and development socially, cognitively, and emotionally. At LearningWorks for Kids, we have created a number of video game-based courses that support the development of executive functioning skills. They involve an important element of reflection and mindfulness in their approach. These are great examples of healthy, beneficial ways to interact with digital media.
Despite its many benefits, however, children can have harmful effects when gaming becomes excessive or obsessive. Understanding the balance of video games in a routine that works best for your child is essential to its merits. In my clinical practice, I have worked with hundreds of parents to develop strategies for effectively setting limits on screen time. This post serves as a directory of articles to help you do just that. We have divided them into three sections; posts that focus on developmental issues, posts to help parents create schedules for video game play time, and posts that offer strategies for limiting screen time.
Strategies for Limiting Screen Time
Posts in this category provide general advice and strategies for regulating the amount of time and the type of access children have to digital media. Many of these pointers for setting limits on screen time are particularly helpful for children who have specific learning, attentional, or executive functioning needs. Articles include:
Setting Limits: Tech Presents and Presence 
Setting Limits: My Kid Wants to Spend Their Whole Vacation Playing Video Games
Summer Screen Time Series: How to Find the Perfect Screen Time Balance!
The Gaming Overload Workbook: 5 Suggestions for Teens to Manage Their Screen Time
Limiting Children's Screen Time Through Curation
Use a Play Diet to Limit Screen Time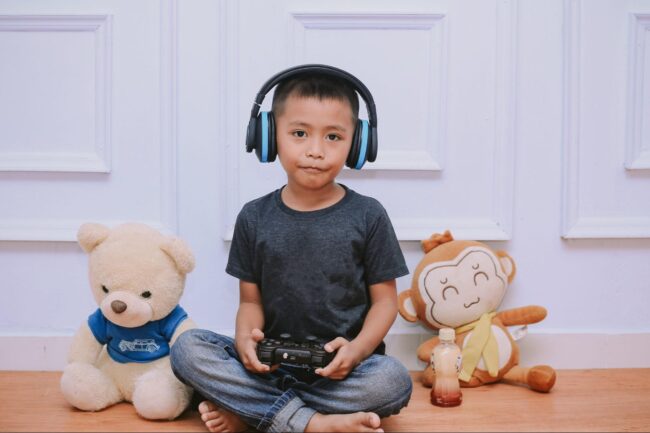 Developmental Differences?
Setting appropriate screen time limits for kids with developmental differences such as ADHD or Autism Spectrum Disorder has been a large part of the focus here at LearningWorks for Kids. The posts below focus on techniques for setting limits and finding appropriate technologies based on a child's particular developmental needs. Articles include:
Can a Video Game Be Both Fun and Helpful to Kids with ADHD?
Five Answers About Screen Time for Kids with ADHD or ASD
Are Children Affected By Autism Obsessed with Video Games?
Fortnite, ADHD, and Autism: Do These Kids Have More Risk Playing Fortnite?
Video Games Can Help Children With Autism Function Better
Autism and ASD: Finding Balance with Technology
Scheduling Technology Time
Scheduling is the approach I find most effective to set limits on screen time. Scheduling provides parents with multiple approaches to regulating access to video games and other digital technologies. Specific schedules are most useful for parents who want to develop some consistency in their children's use of digital media. Articles include:
Limiting Screen Time by Scheduling
Video Games as Rewards
When a Play Diet Isn't Working
Read more about Play Diets, the science of play, and the science behind LearningWorks for Kids.