We are swiftly approaching the one year mark since the beginning of the COVID-19 lockdown. Since then, so many common parental concerns have been exacerbated; Is my child falling behind? Are they getting enough socialization? Are they spending too much time on their screens? According to the C.S. Mott Children's Hospital National Poll on Children's Health 2020 survey of child health concerns, the top three concerns parents have are centered around screen-time. The number one concern is that kids are spending too much time on social media and on screens in general. 
These concerns are not invalid and parents are trying to find ways to work around these problems while still providing some leeway during a very difficult time. Mott Poll co-director and Mott pediatrician Gary Freed, M.D., M.P.H. states that, in regards to screen time, parents should not necessarily be worried about how much screen time their children are getting, but the quality level of that time. Socializing is an important part of our children's daily lives and their interactions with friends might be limited to an exclusively online format for the time being. 
However, there are some things parents can do to ensure that their child is receiving a healthy amount of non-screen activity. There are certain games that children might currently be invested in that can spark non-screen related activities for the whole family. While the list below is nowhere near exhaustive, it may inspire you to search out real-life activities for you and your children to add to your days. Here are three Nintendo Switch games that can inspire real-life activities with your children: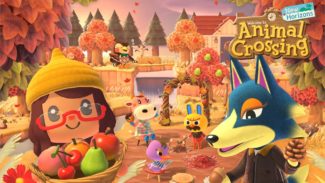 Animal Crossing: New Horizons won the Game Awards' 2020 Family Game of the Year and it is no surprise why. This calming, island-based simulation game provided people with a venue to celebrate life's accomplishments and process grief as a collective during a time where interactions with others are at a premium. The game provided/provides a place to meet up with people, go shopping, craft items, and just live a "normal life" in a time that feels anything but normal. 
Because the game is a simulation of life, there are many different activities that you can do with your children that are inspired by the game. In the Northern Hemisphere, "snowboy" building is a way to earn snowflakes and craft special winter recipes. Try putting on lots of warm layers and crafting a set of family "snowboys" in your own yard. If you are feeling especially creative, try to create your own "snow furniture" based on the crafting recipes in the game. From planting seeds to learning about a new bug to "camping" in the living room, Animal Crossing: New Horizons has no shortage of real-life counterparts for parents and children to explore together.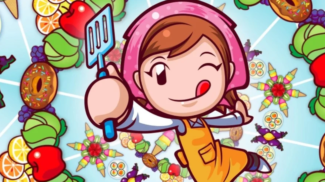 According to an article in CNBC, more Americans are making meals at home and experimenting with new ingredients due to the pandemic. The drop in visits to restaurants and ordering of takeout at the height of the pandemic made cooking at home part of the new normal to which we were collectively adjusting. Still, the C.S. Mott Children's Hospital poll states that parents placed concerns about unhealthy eating habits at number four on the list, just below screen time-related issues. 
Cooking Mama: Cookstar is the latest game in the Cooking Mama franchise and it might be a way to open up food-related conversations with your children. In the game, you play an apprentice chef to "Mama," a woman who guides you through the making of various recipes. The game features a co-op mode where you and your child can work together to create a recipe and a competitive mode where you can see who does the best to impress Mama. The game features recipes from all over the world and parents and children may find themselves more than a little curious about several of these foods. Take advantage of this and cook something new with your family. Look up the recipe online, get your ingredients and make a family night of cooking together. Even if it is something simple like pasta and salad, the experience of cooking and sharing a meal together can have benefits beyond one individual night.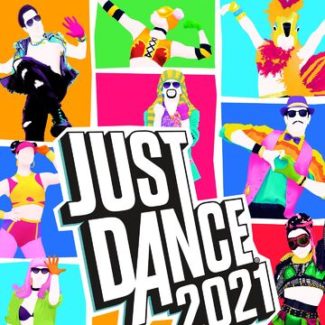 A lack of physical activity ranked number six among parental concerns for this past year. Kids are spending more time indoors and sports and extracurricular activity participation varies from school to school. If students are learning exclusively online, they do not even have the normalcy of moving from class to class. Depression and anxiety (numbers five and seven respectively on the list) can also contribute to a lack of desire to engage in exercise. Making physical activity as fun as possible could be a way to get kids moving without framing it in a negative way. 
Just Dance 2021 is a game where you are represented by an avatar on screen who is dancing to a chosen song. Your job is to copy the movements as best as you can. Holding the Switch JoyCon or your cell phone can keep track of your movements and provide you with instant feedback on your score. Some of the moves are simple but you may find that you and your children can work up a real sweat with some of the more complicated numbers. The game also features a Kids mode with developmentally-appropriate dance moves for younger children. If your children are enjoying this game, why not make your own family playlist or encourage your children to choreograph their own dance moves? It might not be the gym class or soccer practice they are used to, but they will probably not even notice how much moving they are actually doing. 
It is clear that our children's lives have been changed in many ways during this pandemic. But with a little creativity and understanding, parents can find ways to encourage healthy non-screen activities while being realistic and empathetic about these changes.
Do you have a suggestion for real-life activities that link to video games? Leave your ideas in the comments below!