Traditional American schools are well suited and effective for teaching facts and conveying static knowledge. But how well do most schools teach application of knowledge to new situations, how effective are traditional schools at teaching children how to learn? While some progress has been made with the common core state standards (CCSS) – it has become important to be able to show one's work and to problem solve – we often miss out on the basics of the skills we want to teach students about how to learn. Teaching kids how to maximize their learning and to be able to devote the necessary time and energy into learning requires a metacognitive approach, where learners are able to reflect on how and what they are trying to learn. While metacognition about learning is probably a skill best suited to older learners, younger children are more than capable of learning skills in this area.
Here are four simple strategies for teaching children how to learn:
Encourage them to participate in activities that require their full attention so that they become engaged in what they are doing. For example, they should play instruments that are a regular part of the orchestra rather than those that are rarely used or try for a lead role in a play rather than a minor one. The most important thing is for children to be motivated learners and to view themselves as always learning about new things, even if they are not academic in nature.
Have them put themselves in the position of paying attention and learning. Sitting towards the front of the class so the teacher notices if they drift off, actively engaging in conversations about a classroom topic, and trying to study and learn about things that engage their minds and bodies could increase their involvement and attention to the learning process.
Help them to understand that the acquisition of knowledge requires sustained effort. It is not simply enough to study something once. Ongoing effort is need for true acquisition and ongoing application of knowledge, along with a willingness to make mistakes along the way.
Making learning more efficient also requires time management skills. Children can "study" for hours, but if they are unfocused and cannot recognize where to prioritize, they may be wasting effort. Learning about effective study skills is also be extremely important, particularly for teenagers and older students.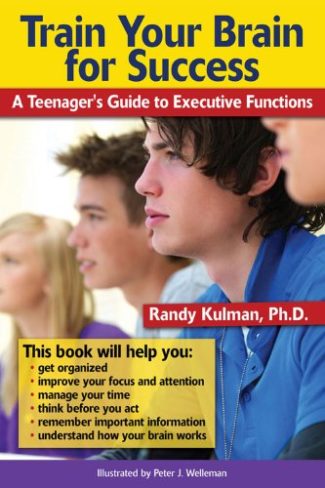 Time management is crucial for school success. One way to learn more about this is to read my book, Train Your Brain for Success, a Teenager's Guide to Executive Functions, which has a chapter on time management. Time management is particularly important as children get older and have to handle deadlines and schedules and be able to accomplish tasks in an efficient fashion. Strategies to improve time management include learning how to prioritize, estimate how long things will take, create schedules, and use a variety of technologies to help with creating schedules, using alarms, and managing a personal calendar.