Can video game play improve leadership skills? There is compelling evidence that playing Massive Multiplayer Online games (MMOs) can be a powerful incentive for taking on leadership responsibilities. Skills such as recognizing the strengths and weaknesses of teammates, how to give orders, and listening to feedback are all required in MMOs. Research reported by the Harvard Business Review indicates that video game play can teach leadership skills and that MMO guild or team leaders are often excellent managers in the workplace.
Here are some games to improve decision making and the best games to improve leadership skills: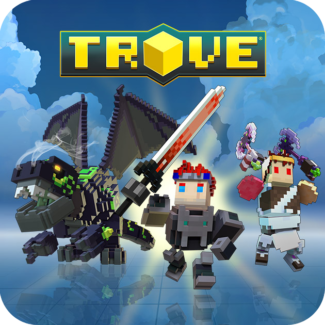 Trove – Trove is a Minecraft-style, MMO (massively multiplayer online), fantasy role-playing game. Players picks a character class and then finishe quests and dungeons, fight monsters, and collect loot and materials. Much like Minecraft, Trove allows players the freedom to use what they find in the game to build  Unlike Minecraft, it also lets the player complete quests and face epic monsters. There is also a Trove community, a chat box, and a chance to make friends, build clubs, and submit player creations. However, players can also play the entire game without interacting with any of the other Trove players. Parents should know that Trove features in-game purchases, as well as buy bundles and subscriptions for new character classes and mounts, increased bonuses, and materials. Trove also contains fantasy violence and has online access to other players. We stand by the ESRB rating of E 10+ and (as always) suggest parents to engage their children in game play and conversations about the game.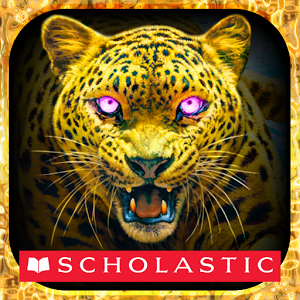 Spirit Animals – Scholastic created the fantasy MMORPG Spirit Animals to go with their book series of the same name. In this game, players are among a select group of people who can bond with a spirit animal. Players create their characters and select their spirit animal before going on quests and side quests. Spirit Animals is similar to Dungeons and Dragons or World of Warcraft but aimed at a younger audience. For instance, players must hit animals to release them from spells as opposed to killing them. The ESRB has rated Spirit Animals E for Everyone, although the books are for children with a sixth to eighth grade reading level, as the game includes a lot of reading. LW4K recommends this game for children 10 and older with strong reading skills.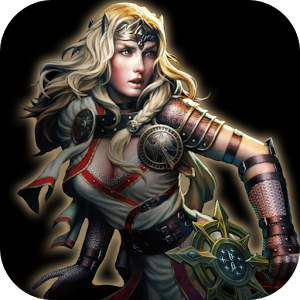 Neverwinter – Neverwinter is a free-to-play MMORPG (massively multiplayer online role-playing game) for PC, Xbox One, and PlayStation 4 set in the Dungeons and Dragons universe. Players are tasked with joining forces to help the citizens of Neverwinter prevent further destruction of their city by evil forces. Players are able to choose the traits of their characters from a range of classes, races, abilities, and backgrounds and form parties with up to four other players. Game play consists of traditional RPG quests such as gathering, escorting, and dungeon raiding, while the worldzone feature keeps players from questing on top of each other and fighting among themselves to fill quotas of certain items or enemies. Although there is nothing outrageously offensive about Neverwinter, the presence of fantasy violence, suggestive themes, and contextual alcohol and tobacco consumption make it an inappropriate game for younger children. An additional detail to consider is that Neverwinter is an online game with the capability for in-depth player interaction. We recommend this game to players 12 and older.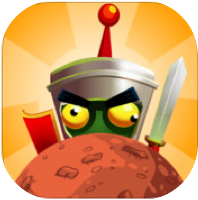 Romans from Mars – There isn't any time to waste – an army of Martians led by Mars, the God of War, is preparing to invade Earth! Thanks to Jupiter, you have a fighting chance beyond your bow and arrows, as you can call upon elemental powers (fire, ice, earth, and lightning) to help defend against the attacks. Prove yourself and your soldier skills as you battle wave after wave of fearless Martian Romans, steadily guiding your crossbow, earning streaks, summoning great forces, and doing all that is possible to protect the castle walls. Otherwise, Earth may find itself overrun by Romans from Mars! The game features only mild cartoon violence (no blood), and game play is very simple. Academic skills are not required to play, although they are helpful for navigating through the armory menu and selecting upgrades. Given these considerations, Romans From Mars is suggested for players 7 and older.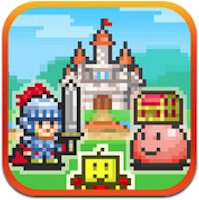 Dungeon Village – Dungeon Village is a role-playing simulation game where players must build a village called Adventure Town. Travelers come in to use the town's amenities, including hotels, armory shops, coffee houses, bakeries, and many other accommodations for weary travelers. The heroes and warriors who visit the town will help keep enemies from the village. However in order for them to defeat the enemies, they must be property trained, equipped, and, most importantly, content. Players must work to balance the heroes' happiness with the town's income. Players are given an assistant who keeps them current with the game's goals, ensuring they will not fall behind. The purpose of the game is to make Adventure Town a 5-star town, thereby attracting more travelers. This can be achieved only by sending heroes on quests, balancing the monetary system, and keeping all inhabitants happy. A light version is available for free that allows for about an hour of continuous play, with the full game unlocked after purchase. There is some mild cartoon violence and a fair level of intricacy, making the game best suited for children ages 8 and older.
Featured image: Flickr user triggerhapi