One of the big hits of 2016's holiday season was the NES Classic Mini, a miniature throwback version of the original Nintendo Entertainment System game console that made Mario, Luigi, and Princess Peach household names. Now Nintendo has announced the Super Nintendo Entertainment System (SNES) Classic Mini, set to release at the end of September. Pre-orders are already selling out quickly, so it's safe to say that this is going to be another hit for Nintendo. But why exactly is a console with games over 20 years old on it such a big deal?
Put simply: nostalgia. The chance to relive childhood experiences. Better yet, the chance to share that experience with our own children. And on the other side of the equation? Kids get a kick out of seeing what their parents used to play. These throwback consoles are the perfect opportunity for parents and kids to connect, spend time together, and talk about a common interest. In short, it is the unicorn of parenting: magical, elusive, and, if you're lucky enough to be in the presence of it, life-changing.
So you get the appeal of nostalgia (you're probably feeling it yourself), but maybe you are wondering if these older games are as effective at exercising thinking skills. Yes, they are! And even if your favorite SNES game isn't included with this console, chances are that at least one of the 21 games on this list will have your heart beating a little faster in anticipation:
Contra III: The Alien Wars™
Donkey Kong Country™
EarthBound™
Final Fantasy III
F-ZERO™
Kirby™ Super Star
Kirby's Dream Course™
The Legend of Zelda™: A Link to the Past™
Mega Man® X
Secret of Mana
Star Fox™
Star Fox™ 2
Street Fighter® II Turbo: Hyper Fighting
Super Castlevania IV™
Super Ghouls 'n Ghosts®
Super Mario Kart™
Super Mario RPG: Legend of the Seven Stars™
Super Mario World™
Super Metroid™
Super Punch-Out!!™
Yoshi's Island™
But what do you do once you find the perfect game for you and your child to connect over? We've highlighted a few games and the thinking skill practice they offer below. Pick the skill your child needs to work on, start up your favorite game, and let the nostalgia and conversation lead you toward a teachable moment. There are plenty of opportunities here for all of the skills and sub-skills!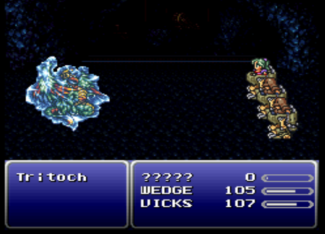 Final Fantasy III (also known as Final Fantasy VI) is a very in-depth game that takes place in a world that is in danger because technology and magic are out of balance. FFIII can help a child who needs to work on their cognitive flexibility practice trying new things. The game also exercises almost all of the focus-based skills, long-term and short-term planning, problem-solving, self-awareness, self-control, time management, following directions, and improving memory.  
Secret of Mana practices several thinking skills, including flexibility and working memory. The many missions and side quests offer players the opportunity to try new things and require that they follow directions. The puzzles and hidden areas challenge organization and problem-solving skills. Other games on the SNES Mini that are similar to Secret of Mana include Earth Bound, The Legend of Zelda: A Link to the Past, and Super Mario RPG.
Super Mario World challenges the player to work on multiple thinking skills. Since every level gives the player a limited amount of time to complete, time management skills are put to the test. Players are also tasked with the focus skill of shifting attention between tasks as they eliminate bad guys, collect coins, save Yoshi, and discover hidden locations. Hunting for all of these different things, and facing new worlds and bad guys, also allows the player to practice trying new things. Donkey Kong Country, Kirby Super Star, Super Metroid, and Yoshi's Island all have similar gameplay and thinking skill practice.
So now you know! A slice of your own childhood can not only provide you and your child a chance to bond, it can help them get very important thinking skill practice. Which game are you most looking forward to playing with your child? Let us know in the comments or come chat with us on Facebook.
Featured image courtesy of Nintendo.