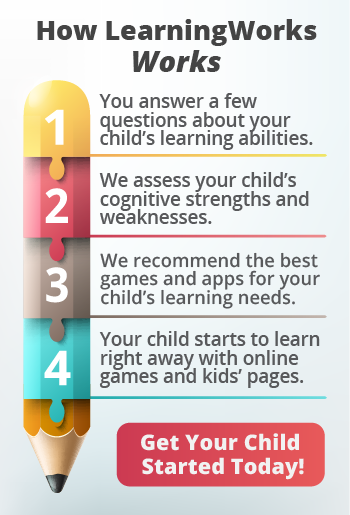 Part of school, an important part, is undeniably social. Learning how to get along well with others is necessary for both academic and personal success. Cooperation is a skill that parents and educators teach starting at the preschool level so that their students can get along with their peers in the classroom and on the playground.
One of the most powerful ways of making connections with others is to join a team, participate in a group activity, or engage with others in some type of social undertaking. Cooperative kids have keen observational skills and the capacity to act according to social norms and expectations, and as such they are generally happier, have fewer conflicts, and enjoy their peers more. In this edition of the LearningWorks for Kids Beyond Games series we suggest strategies that can help your child develop cooperation skills.
Practice social thinking through video game play. Cooperative video games, even those played online, can help with the development of social thinking. Playing as a team member and working together to set and achieve goals builds important real life skills. Games as different as Super Mario Bros., LittleBIGPlanet, World of Warcraft and Star Wars: The Old Republic require communication and cooperation. Encourage a child to invite friends from school to play with her so that she has a shared interest with others she sees on a regular basis.
Join a sports or academic team. A child will learn to observe others, including those on her own team, and to experience the feeling of being on a team and working towards a common goal. Ask questions during the game that model observational and listening skills, such as identifying the reasons for certain decisions or how to coordinate efforts more effectively.
Establish a family game night. Games can be opportunities, not only for youngsters to praise others who are on their team, but to learn how to give advice or suggestions in a helpful fashion. Family game night can consist of either traditional board games or interactive movement-based games on consoles like the Nintendo Wii, Play Station Move, or Xbox Kinect. Traditional board games such as Monopoly, Uno, and Boggle are also available electronically, as well as new family games such as Wii Sports Resort Bowling that have multi-player modes in which cooperation and encouragement are necessary. This can even give a child with the chance to demonstrate how to use the electronics so that others can understand them.
Learn to congratulate others. Help a child recognize a family member's or friend's accomplishment that deserves congratulations. Model congratulating that person for doing a good job and then ask her to repeat what you have said to that person. Encourage her to practice this at home with a sibling or parent and then to move on to congratulating her peers.  Help her understand the importance of others' feelings of pride and self-satisfaction when their accomplishments are recognized by others.
[cjphs_content_placeholder id="73539″ random="no" ]
Complementing these core strategies with the use of apps, websites, and other technologies often leads to the best solutions to improve a child's ability for enhancing cooperation skills. Some of the best tech tools to help a child with improving cooperation skills include: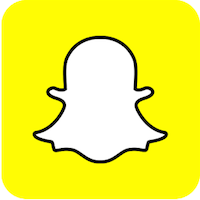 An important aspect of cooperation is the thinking skill of self-awareness, and though an app like Snapchat requires some parental vigilance, it can be invaluable for helping children think objectively about themselves and others. Much of Snapchat's appeal has to do with capturing and establishing a dialogue about seemingly mundane moments in daily life. Small achievements like an A on a test, a meal cooked by one's self, or even the toy or game that was finally purchased with a saved up allowance are some of the "snaps" sent back and forth between friends to be remarked on. It's perfect practice for getting a look at what's important to others and regulating one's own commentary.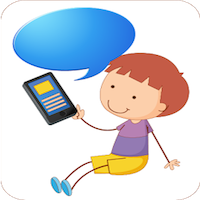 If Snapchat is a source of anxiety, Show and Tell is a great solution. Available for Android and Kindle, Show and Tell allows for the creation of stories through pictures, videos, sound, and even text-to-speech. Show and Tell makes creating and sharing memories and mini-portfolios easy and fun, and can be used within families, classrooms, or among friends.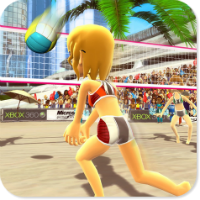 Cooperation often goes hand-in-hand with good sportsmanship. This makes establishing a family game night such a great solution for building the skills kids need to work with others. A game like Kinect Sports: Volleyball is a fun, engaging way for families to spend time together, allowing kids to work their energy out as they play and learn.