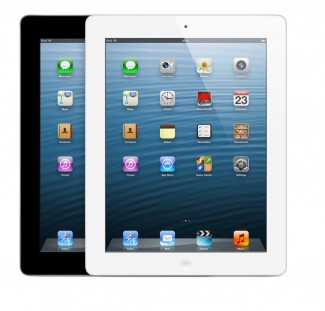 With so many apps to choose from, it's hard to decide which apps provide the most benefit for young children. iPad apps designed for young children and students can help to improve skills ranging from Focus and Flexibility, to fine motor skills and skills required for proficient reading and writing. At LearningWorks for Kids we want to save you the trouble of searching, so we've put together a list of the best kids apps for the iPad. These apps were chosen because they combine a number of important factors ranging from overall polish and intuitive design, to how fun they can be to use. Most importantly however, these apps show a great amount of promise and potential to help your child exercise thinking skills critical to success in the classroom and beyond.
The following games can help your child exercise a range of skills through a variety of fun and exciting exercises.
Here are LW4K's picks for the best kids apps for the iPad:
Monkey Word School Adventure contains a variety of mini-games that invite your child to exercise a number of skills essential to becoming a proficient reader and writer. The variety in exercises helps keep your child engaged while completing objectives ranging from repairing a broken bridge to guessing words based on cartoon images. Monkey Word School Adventure is a fun way to reinforce your child's reading lessons in school or keep her on track during the summer months. Find out more in our Monkey Word School Adventure app review.
iTunes U is a robust app that contains an enormous variety of educational resources ranging from mathematics and biology to philosophy and literature. Users can browse the database of materials based on a number of criteria such as subject and difficulty. Your child can use this app to gain additional help in trouble subjects, learn more about a passion, or simply to practice during summer vacation to avoid losing momentum gained during the school year. Uncover more in our iTunes U review.
Go Go Games is a simple but effective app designed to help young children practice identifying visual differences in their environments. A series of mini-games seek to teach children to correctly identify subtle differences between like objects. As your child progresses through the app, differences become more subtle, more complex, and more difficult to identify, allowing your child to incrementally increase her skill over time. Discover more in our Go Go Games app review.
See.Touch.Learn. digitalizes and simplifies the process of learning through use of flashcards. The app comes pre-stocked with a number of helpful flashcards that rely on both visual and auditory recognition to help users learn about a range of unique topics. Users may also build custom flashcard sets to more readily meet their child's individual needs. This app can be a great way to study for an upcoming quiz, prepare for the approaching school year, or simply refresh the day's lesson. Get more information in our See.Touch.Learn. review.
Toca Kitchen is a creative app that allows users to imagine and concoct meals using an assortment of different ingredients, tools, and methods. This app is great for teaching your child Flexibility and Planning, as meals and ingredients can be prepared using a number of unique methods each rendering different results. Your child can plan and experiment with a number of different meals with the eventual goal of pleasing the hungry monsters that arrive in their digital kitchen. Learn more in our Toca Kitchen review.