Writing isn't what it used to be. With the advancement of social media, smartphone functionality and a slew of useful writing apps for kids, children today have more options than ever when it comes to practicing writing. Whether writing a story, interacting with friends online or using note-taking apps in class, digital media can help kids put their writing skills to work in a variety of ways. When it comes to serious composition, some apps make the process of formatting and editing easier, while others simply make the act of writing more fun.
Read on for our top 5 recommendations for apps sure to get your child ready to write.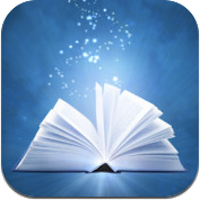 A Novel Idea provides a powerful platform for writers to organize creative writing ideas. From basic information about setting and plot, to detailed analysis of characters and their traits, A Novel Idea provides an area for writers to both be inspired and record important information about a piece of creative writing. The app is free to download and can be especially helpful for users who struggle to organize their work. The app also has useful implications for classrooms, as students can use the app to organize important information about existing work, such as a classic novel, to assist them in keeping track of important people, places, events, and other story information. Uncover more in our A Novel Idea review.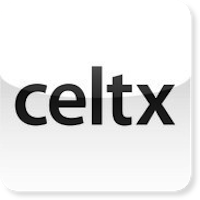 Celtx is an excellent suite of software perfect for getting kids excited to write, especially if they love movies (who doesn't?). The free desktop program automatically organizes and formats screenplays, allowing writers to concentrate on the most important aspects of their writing, such humor, dialogue, and well-developed characters. Users can even add short stage directions for when it comes time to shoot the scene. Celtx is a great way to practice writing in a new and refreshing way outside of the classroom, and affords ample opportunities to work cooperatively, read out loud, and perform research to flesh out a home-made film. Discover more in our Celtx review.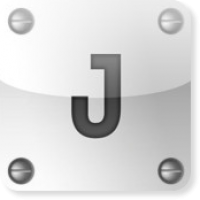 Private Journal gives users a central location to record their daily thoughts, emotions, ideas, and other important information. Having a safe space to record private thoughts and ideas provides an excellent opportunity for users to become inspired to practice their writing skills. The app also allows users to accentuate their written work with captured pictures and videos, providing even more opportunities to practice descriptive language. Whether describing the imagery in a favorite photograph, recording important information from class, or simply writing down inspiring moments and thoughts from the day, Private Journal is a great, safe space in which users may practice their writing skills. Learn more in our Private Journal review.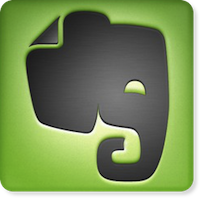 Evernote is an organizational app available for most mobile platforms. Users can keep track of important dates, notes, facts, and other information through text and image-based annotations. The app also comes stocked with the ability to caption photographs imported into the app. Users can use Evernote to keep track of important information from classes, reminders for errands, or other relevant information. Staying organized, making notes, and annotating photographs are all great ways to practice and improve writing skills. Get more information from our Evernote review.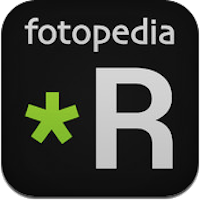 Fotopedia Reporter puts photojournalism in the hands of everyday students, parents, and everyone in between. The app allows users to create photo slideshows pertaining to a particular subject. Users can write an introductory slide to provide their audience with background information pertaining to the subject at hand, and then provide short, succinct, and informative descriptions and captions for the remaining slides. Learning to communicate effectively is the key to good written work, and the app provides a unique platform for kids to collect, arrange and present information around a given subject. Though designed for amateur reporting, it can also be used to build slick classroom presentations. Find out more in our Fotopedia Reporter review.