Working Memory is a vital skill for children's success. From developing a good vocabulary, to recalling mathematical formulas, memory-in-action plays a major role in academics. However, children with poor Working memory skills can struggle with everything from recalling multi-step directions, to remembering class assignments and homework. The good news is that recent studies indicate that digital training methods can lead to significant gains in Working Memory skills.
The selection of apps below provide a range of ways to help children practice and train their Working Memory skills, both at home and in the classroom.

[cjphs_content_placeholder id="73534″ random="no" ]
Our Picks for the Best Apps for Working Memory:
Cogmed Working Memory is a web-based app specifically designed to improve the Working Memory capacity. It's a clinically proven training tool that uses a series of 30-45 minute training session to sharpen the overall effectiveness of the working memory. Children are given a variety of brain-training games, each targeting a particular aspect of the memory. Over fifty peer published studies highly esteem the program because it coaches children through carefully a carefully scaffolded methodology.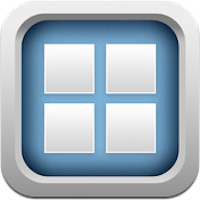 BitsBoard is a free app designed to help users learn new subjects through memorization, mini-games and flashcards. The app comes pre-loaded with select "boards," each covering a different topic. Users can download additional boards, or even create their own, making it a handy tool for building study material. See our BitsBoard review for details.

Put It Away is a unique app the aims to help forgetful children recall and learn the proper placement of everyday  household items. From recalling where to put away the dishes, to keeping track of school work and homework, this apps serves as an easy way to help absent-minded children better organize their lives. Users can snap photos and annotate them, noting where specific items belong. Learn more in our Put It Away review.\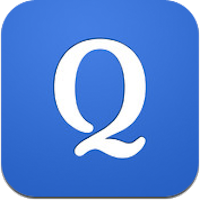 Whether it's memorizing literary terms or historical figures, flashcards are one of the most helpful learning tools. Quizlet is an app and a website that allows children to create their own digital flashcards so they can learn their terms and definitions. They app is great for studying on the go, while the online version is better for inputting the information. The app even offers mini-games to make the process more engaging. Flashcards can be organized by class and subject, making Quizlet one of the best apps for working memory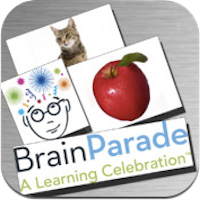 See.Touch,Learn is another great visual learning tool. It takes the idea of the flashcard one step further, as children associate pictures with their terms and definitions. Children can even take their own pictures, creating a set of highly individualist cards. While the overall functionality lends itself best to younger children, it can still be a helpful memorization app, especially for children with more severe learning disabilities. Children use the touch screen to select the image(s) that are indicated by the prompt.