Here at LearningWorks for Kids, we review hundreds of educational games for girls and boys alike. While most games aren't exclusively for one or the other, the truth is that some educational games are just especially good for girls – either because of the skills they teach, the subject matter they deal with, or because girls just tend to like them a lot.
Remember, while many of the games we review weren't designed as explicitly educational, our game guides will show you exactly why each of these is a great game for learning.
The 5 Best Educational Games for Girls
In Aqua Panic!, fish are poured into dangerous landscapes and players must use various tools to manipulate the level and keep the fish from being eaten by predators. At the bottom of each stage hungry sharks are lurking, and to avoid these sharks, players use bombs, plants, and many other tools to create safe paths for the fish to follow. Players are awarded a score based on how many fish they save and how many coins they collect, requiring players to devise creative paths to the water below. This is really one of our favorite educational games for gils.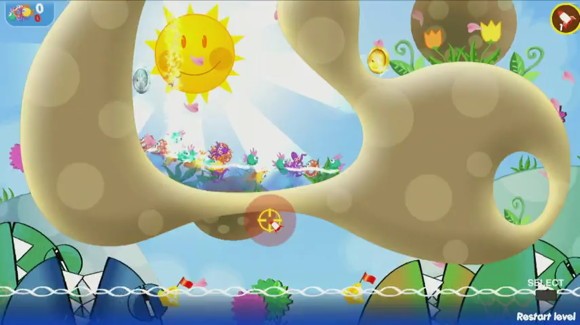 As fas as educational games for girls that teach math skills are concerned, Addimania is one of the best. The goal of Addimania is to create number combinations that add up to 10, using numbers with two or more digits. The player is given one minute to make as many combinations as possible, and he can earn bonus points by creating "chains" of equations. Each round of the game provides a new experience, as there are different bonuses and possibilities that arise.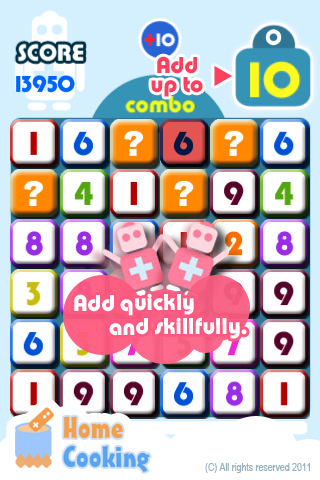 Although it clearly isn't a game that was meant for educational purposes, Portal 2's rich and challenging gameplay, and it's strong female lead make it one of our staff's favorite games for girls. In Portal 2 players take control of a silent protagonist, named Chell, who must escape the secret underground research facility controlled by an evil artificial intelligence computer called GLaDOS, who has constructed a series of life-threatening puzzles to prevent Chell's escape. Armed with only an experimental portal-firing gun, Chell must find a way out of the facility before GLaDOS' experiments mean her demise. The portal gun works by creating a doorway between any two surfaces, allowing objects and even the player herself to pass through it. Each puzzle presents the player with new challenges and interesting ways to use this simple mechanic.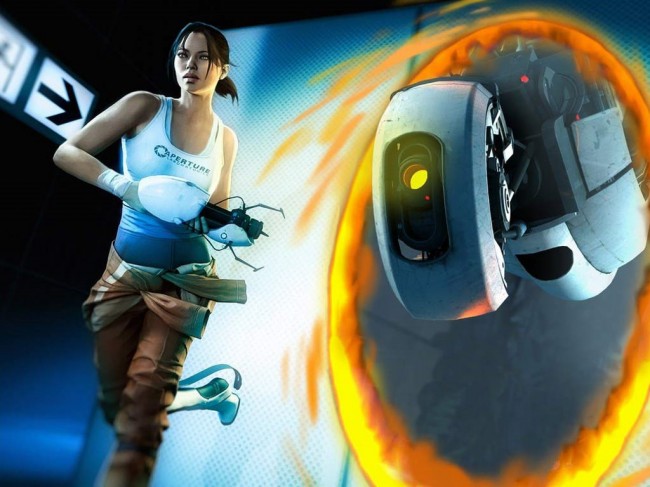 CityVille gives the player the opportunity to design and run her very own city as Mayor. Beginning with a virtually empty city, she has complete control over the building and organization of the land. Maintaining the happiness of the population, which involves providing adequate housing, community buildings, and businesses, and much more, is essential in order for the city to thrive. The player can constantly expand her city by adding more businesses, homes, and even establishing franchises in neighboring cites. She will need the help of her neighbors, however, for handling items such as zoning permits and energy.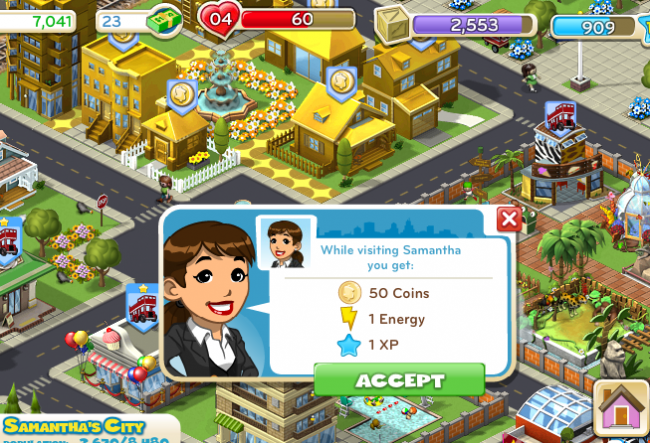 In Costume Quest, players assume the role of a trick-or-treater on a mission to save a sibling kidnapped by candy-hungry monsters. The hero must travel from door to door and collect candy in order to gain access to new levels. Doors are answered by adults with treats, and occasionally they'll have demands that must be met before they will dole out candy. Sometimes, the doors are opened by hungry monsters who force players into battle. Battles are fought in turn-based combat, with players choosing attacks and special abilities one at a time. By defeating monsters, players and their companions earn more candy, gain new costumes, and unlock new abilities. Along the way, the player's party is joined by other neighborhood children, each with unique costumes and abilities.