Imagine the frustration of being unable to express your thoughts, concerns, needs, or desires. For children who have trouble communicating verbally, this is a daily reality that can create immense challenges. With the ever-increasing dominance of mobile devices and inexpensive technology, however, these children now have greater access to assistive technologies, namely Augmentative and Alternative Communication (AAC) applications.
Using intuitive layout and design, these apps can give users the tools they need to effectively and efficiently communicate information to teachers, family, and friends, giving children challenged by verbal communication the confidence and voice to express their thoughts, opinions, and feelings to anyone, anywhere.
We've spent months reviewing a range of AAC apps for iPad that offer both utility and ease-of-use, and have compiled our top five favorite picks below.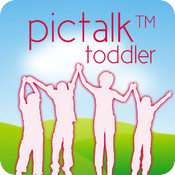 5.) PicTalk Toddler
This AAC app has users build statements using the touch screen, as they click images to sequence together words and form ideas. Children start by choosing basic questions or opening statements, like "I feel," "I want to go" or "I want to eat," and can refine the dialogue by adding in specific details.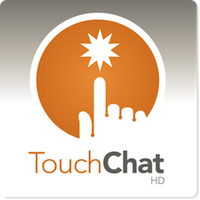 4.) TouchChat HD
TouchChat HD provides images and symbols that depict common emotions, requests, and responses, which can be arranged in different ways for easier access. Users can also type in custom text to be read aloud by the app. A unique feature lets users type and then tilt the screen to enlarge the letters, so that communication is possible silently or in a noisy environment.
[cjphs_content_placeholder id="73597″ random="no" ]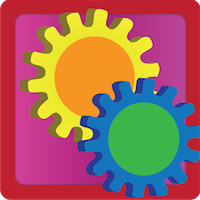 3.) Words on Wheels
Words on Wheels features 50 pre-loaded images representing common words, while providing empty slots for users to add their own words as well. Using the iPad's built-in camera and microphone, parents can customize the app for their child's specific needs by adding pictures and recording the words they represent.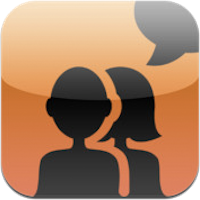 2.) Avaz
Azaz allows users to type custom words and sentences through use of the app's keyboard and text-to-voice functions. To start, vocabulary lists come in four "difficulties." Users may select their words from "quick," "getting started," "basic," or "advanced." By stringing a number of pictures and custom words together, users can construct sentences which the app will read aloud on demand.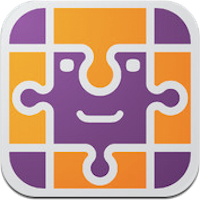 1.) AutisMate
AutisMate is a unique AAC app that allows the creation and tagging of real-world "Scenes." Users can take pictures of surrounding environments and tag "hotspots," which, when pressed, open a menu containing common phrases associated with the area. Users can even create "visual schedules" comprised of images representing daily tasks and routines, shown in chronological steps.