PlayBook: Okamiden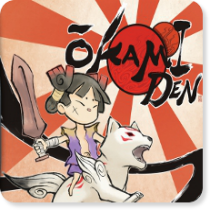 Game Description
Chibi the dog and his pal Kumi embark on an adventure to save their land from a re-awakened evil. Set in a stylized world modeled after Japanese ink wash paintings, players use the ink-wielding powers of the gods to draw items into the world, attack enemies and summon spells. A sequel to the game Okami, Okamiden employs the same open-world environments, real-time combat and tricky puzzles that won the original game praise. During their journey, players acquire new powers and abilities to aid them in their quest, learning new ways to manipulate the world using their mystical ink-based powers. The game features mild cartoon violence, some instances of crude humor and a moderate amount of reading. Due to these considerations, Okamiden is recommended to players ages 10 and up.
This game is good for kids who need help with:
Working Memory
Recalling and retaining information in her mind while working.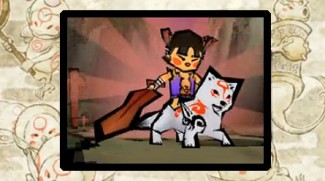 Combat in this game revolves around various attacks and maneuvers that require specific button combinations to execute, as well as special "brush" techniques that utilize unique touch screen commands. Each attack, maneuver and power offers up new ways to fight, and certain enemies require specific tactics to defeat. In order to succeed in battle, players need to know which powers work best on what enemies, and recall the specific controls and commands needed to execute them. If players fail to remember the unique uses of each power, as well as the control commands needed to use them, they'll have little hope of overcoming the game's tougher battles.
Focus
Getting started and then maintaining attention and effort to tasks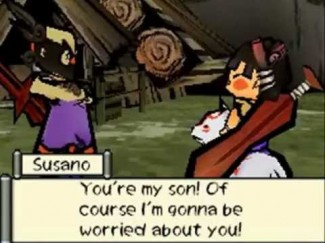 Okamiden is a rather lengthy, involved game, with a story spanning across hours and hours of gameplay, numerous locales to explore and multitudes of characters to interact with. Staying on track with the current mission, picking up clues from character conversations and seeing all objectives through takes time and determination, requiring players to remain dedicated to the on the task at hand. This kind of goal-directed persistence helps kids practice good Focus skills, while encouraging them to pay close attention to the details of the environment and the conversations they have with characters in the game. Doing so often provides insight as to what must be done next to advance the story in the game, and helps guide layers on their journey.
Flexibility
Adapting and adjusting to changing conditions and expectations.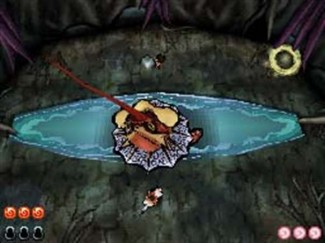 Due to the wide array of attacks, powers andds of kin enemies in the game, Okamiden requires a varied and dynamic approach to gameplay. No single move or attack can see players though the entirety of the game, and new powers are unlocked as the story advances. By the end of the game, players will have to combine multiple attacks and powers to defeat powerful foes, as the game is filled with multiple "boss battles," which pit players against very tough enemies whom require advanced techniques to defeat. By being flexible in their approach and using all the powers at their disposal, players can achieve the kind of varied combat and strategies needed to defeat the game's more challenging opponents.
Member Benefits
Personalized Assessments

Customized Learning Profile

Individualized Games and App Recommendations

Hundreds of Educational Technology Guides for Parents

Check out these free Game and App Guides to see what you'll receive as a member:
Games

Apps

Use this Play Together guide to learn how you can help your child turn Okamiden play time into a positive learning and relationship-building experience. To learn more about why playing games with your children is so important, check out our Science of Play page.
Talk Before You Play
Take a minute to talk with your child about how the Working Memory, Focus and Flexibility thinking skills work, and why they are important for success in school and at home.
Set Gameplay Goals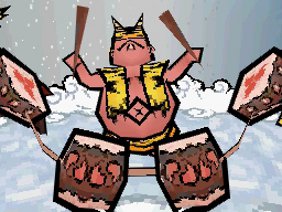 Okamiden is a single player game, but its extended length and open-ended gameplay make sharing the experience an easy endeavor. When playing, try to switch off control of the game between you and your child, taking turns between battles or attempts.
Gameplay Goals:
Defeat the first two demon foes at the start of the game.
Bring out the Sun using your ink powers.
Make it to Kamiki Village.
Learn the "Rejuvenation" ability.
Help the cure the villagers turned to stone.
Save the Scarecrow.
Make it to the Cave of Nagi.
Explore until you learn the Power Slice ability.
Return to the village, and use Power Slice to find a way to get Susano to let you leave the village.
Explore Hana Valley until you learn the Bloom ability.
Use Bloom to access hidden areas, exploring until you find Master Anura.
Defeat Master Anura.
Stop and Reflect
After you've defeated Master Anura, take a moment to discuss the importance of the thinking skills at play with your child.
Discuss the benefits of the different brush techniques you acquired. How could they be used to manipulate the environment? Why is it important to keep this information in mind as you explore?  How does memorizing the effects of your powers help you apply their uses at opportune times?
Ask your child to think of some times similar Working Memory skills can be used at school, like when memorizing the uses of different mathematical symbols, or when knowing when and how to use certain punctuation and spelling rules.
Talk about how Focus skills help you pay close attention to your surroundings while exploring, helping you to identify areas in the environment where you can use your powers. What are some things you need to look out for? Did you miss any clues the first time around?
Connect this use of Focus to ways similar concentration helps with reading. How does paying close attention to dialogue help you understand characters, their motivations, and how they fit into the plot?
Compare the different ways you can approach combat in the game. Is it better to be more defensive or aggressive? How do basic attacks differ from the brush techniques? Did certain tactics work better on different enemies?
Relate this use of Flexibility to ways a more varied approach can help in real life activities, like when playing sports. What are the benefits of running different plays in football, throwing different pitches in baseball or not always passing to the same player in basketball?
Member Benefits
Personalized Assessments

Customized Learning Profile

Individualized Games and App Recommendations

Hundreds of Educational Technology Guides for Parents

Check out these free Game and App Guides to see what you'll receive as a member:
Games

Apps

Our Make it Work activities are designed to transform your child's gameplay to real-world improvements in thinking and academic skills. If you're just getting started with LearningWorks for Kids, we suggest you try them all to find which are the best for you and your child.
Introduce the Thinking Skills
Read over the pages for Working Memory, Focus and Flexibility. Then take some time to introduce these skills to your child. Explain to your child that:

Working Memory is the thinking skill that helps us to recall and retain information in our minds while we are working, follow multi-step directions, and solve problems in our heads.
Focus is the thinking skill that helps us maintain our attention and effort, start tasks and keep working on something without getting distracted
Flexibility is the thinking skill that helps us adapt to new situations, learn from mistakes and change what we are doing in order to deal with different challenges.
Working Memory Activity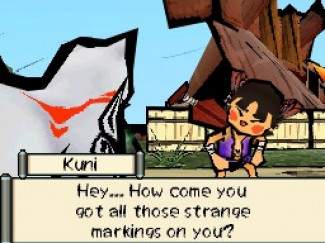 Strategies used to help with reading comprehension can also help with working memory concerns. Help children to preview the steps needed to complete basic tasks such as getting ready for bed. Encourage them to predict what will happen if they miss a step. Then help them connect what they need to do with their previous knowledge of accomplishing these tasks. Ask them to paraphrase and summarize directions you have just given. Each of these techniques reflect some of the strategies that are often used with diverse learners to teach them how to use their previous memories and establish thinking skills to guide and direct their behaviors. If you are thinking about these strategies in regard to improving memory, you might also want to talk to your child's classroom or resource teacher for more ideas about ways to try them.
Focus Activity
Emphasize rewards. Help your child to experience the tangible results of sticking to a task by emphasizing rewards. For example, children who are trying to save money to buy a particular toy or game are likely to benefit from a bit of help from their parents so that they can get it in a shorter amount of time. Point out and discuss how their persistence in "sticking to it" inspired your contribution.
Flexibility Activity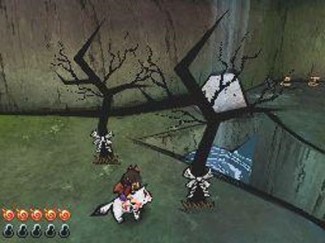 Get unstuck. Inflexibility can prevent you from finding a range of correct solutions to a particular problem. One way to help your child see how this behavior results in avoidable frustration is to have her help you out of a situation where you feel stuck. Using the computer is an ideal opportunity for this type of hands-on illustration. Next time you have a problem, keep repeating the incorrect activity or an ineffective remedy, then blame the machine. Tell your child it is the computer that is stuck. Most children are more knowledgeable about computers than their parents and will be able to demonstrate several ways to fix the problem. This, or similar opportunities, will give you a chance to talk about the need for new approaches and solutions at times when stubborn determination to stick to the old way of doing things just isn't working.
Member Benefits
Personalized Assessments

Customized Learning Profile

Individualized Games and App Recommendations

Hundreds of Educational Technology Guides for Parents

Check out these free Game and App Guides to see what you'll receive as a member:
Games

Apps

This Game Also Helps Kids With:
Reading
There are no voice-overs for the dialogue in Okamiden, with all conversations and directions in the game being conveyed through text. The primary way players progress through the game is by gaining clues and hints through talking to the game's inhabitants, so in order to proceed, they have to go though a plethora of reading. Not every conversation includes hints, though, as some of the game's characters are there only to convey plot elements and provide comic relief. Therefore, players need to pay close attention to the information conveyed in order to discern any hints that might help them progress though the game.
Member Benefits
Personalized Assessments

Customized Learning Profile

Individualized Games and App Recommendations

Hundreds of Educational Technology Guides for Parents

Check out these free Game and App Guides to see what you'll receive as a member:
Games

Apps

---
---
You might also like:
---