If you have a child with ADHD or a learning disability, you must constantly be strategizing for how to get through the school year. Executive functioning deficits are difficult in a school setting. Skills like task initiation, focus, and planning are essential in completing academic work. Homework is especially challenging, considering that the kids are out of the learning environment and at home, potentially filled with easy distractions. One of the biggest issues for kids with executive function deficits is homework, especially when it comes to writing.
Difficulty with writing is common for kids with ADHD, and can be one of the most frustrating experiences for students. The demand for writing increases dramatically as children move forward in school. Getting ideas onto paper, organizing thoughts, and being able to express a point in written form can be highly difficult as it requires a lot of executive functioning skills to work together. Parents frequently report that children who have difficulty with writing in particular often spend hours doing homework, become incredibly frustrated to the point of tearing up papers or avoiding writing tasks, or express a desire to give up in school. This can obviously have long term negative effects on a child's academic career.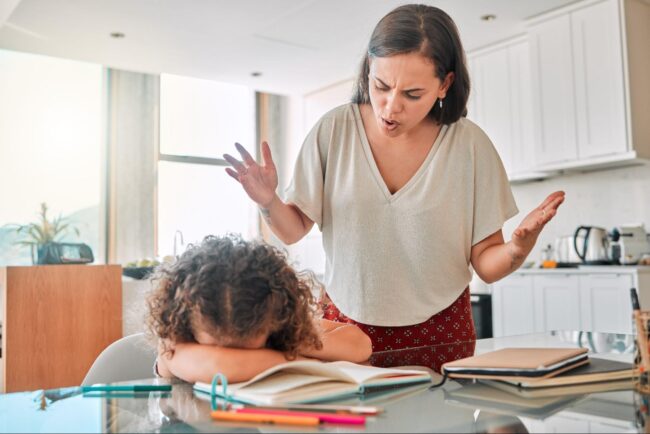 Some children who have difficulty in writing may have a Written Language Disability, known as dysgraphia. Problems with legible or very slow handwriting, difficulty in getting ideas onto paper, and skills in written expression being below those expected given a person's age are all potential indicators of this issue. Intensive training in writing skills may be necessary for children whose dysgraphia goes beyond simple handwriting concerns. However, many of children's difficulties with writing are related primarily to problems with handwriting, translating ideas from mind to paper, or organizing ideas. Utilizing technologies that children are already actively engaged in can be very powerful in helping them address these difficulties.
Fortunately, there are strategies to make homework shorter and less frustrating for you and your child.
Encourage children to use a dictation program for generating ideas and brainstorming before starting a writing assignment. For many children, it is much easier to talk through their thought process rather than writing it down. A dictation software will transcribe what your child has said. Dictation does not involve crossing out words, crumpling paper, or impossible-to-read handwriting. Instead, your child will see their thought process spelled out in front of them. A set of ideas dictated in a list is easy to reorder through copying, deleting, and pasting. Once dictated, they can pull from those existing ideas for their project. This accommodates their struggle with writing but still allows their intelligence to shine through. 
Check out our list of resources for training in dictation skills. Dictation facilitates faster writing, and once children have the skills to write in sentences and paragraphs, homework that took hours could take minutes. Our training programs teach kids to:
speak in prose rather than through conversation
use simple punctuation commands
use dictation as part of a pre-writing strategy
use dictation for brainstorming and organizing ideas with word-processing programs
write sentences
put sentences together to create paragraphs
take what is dictated, edit it, and put it into paragraphs
create graphic organizers that help format
use dictation for taking notes and studying
become more efficient note takers and improve study skills/habits
Have children become expert typists. If they are able to fly over the keyboard, they may shed some of their concerns about their frustration with writing. If handwriting is an issue, perhaps typing can be a mode for them to get their thoughts out efficiently. Follow some of my suggestions to get your children to want to become accomplished typists.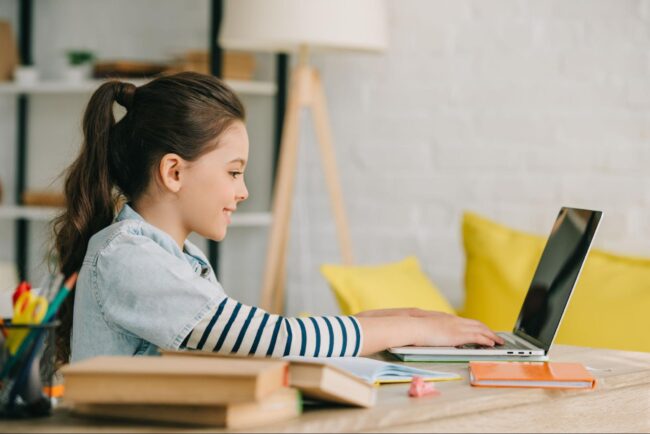 Although helpful, simply teaching children to type, use a keyboard, or speak into a voice-recognition system is not enough. Addressing their deficiencies in executive functioning is at the core of helping children become more efficient in their homework. At LearningWorks for Kids, we have a number of courses that support the development of executive functioning skills through the video games and apps your child is already using. Our Detect, Reflect, and Connect method supports the transfer and generalization of learning. Figuring out how one learns and being able to apply it to a variety of situations can be a leg up in the twenty-first century world.