As we mark the passage of one year since the start of the COVID-19 pandemic, parents are beginning to voice their concerns about their children's progress through core academic subjects. And they are not alone. According to an article in the Washington Post, developmental psychologists are also concerned about the dive math skills are taking, and what parents can do to support their children at home. The article points out that literacy can usually be supported in the form of bedtime stories, but math is not given the same reverence in most households. This combined with the fact that parents are also adjusting to working from home means that becoming a supplemental math teacher may not be the highest on the priority list. 
But fear not! There are ways for parents to place importance on math skills and ensure that their children are getting the practice they need regardless of their grade level. Playing games is a great way to incorporate math practice into an activity that is also fun. Children who may be hesitant to sit down and do fraction worksheets might gladly sit and play a game where these skills are presented in a dynamic and engaging way. Below we have listed two games and one app that reach out to children of various ages and allow them to practice their math skills while they play.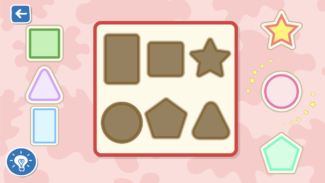 Pre-School: World of Peppa Pig 
In this app, children can engage with a number of fun and colorful activities that encourage math literacy. There are games where you take care of pets and count them as they go to sleep, as well as songs about counting. There are puzzles where children can learn their shapes as well as line drawings where children connect the numbered dots to create pictures. All of these games feature Peppa Pig and her family and are accompanied by dialogue and music which reinforces the lesson the child is learning. The games also feature three set levels of difficulty, meaning that the games can be adjusted to meet the child at their current developmental level. 
World of Peppa Pig is available on Android and iOS and requires a subscription.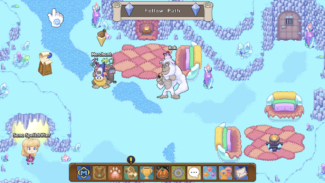 Elementary and Middle School: Prodigy 
Prodigy is a pixelated roleplaying adventure game where the player uses math to defeat enemies, earn equipment, and save the world. The player can choose their grade level (1-8) and then create a wizard of their own. When the player enters an encounter with an enemy, they do damage by solving different math problems. An error in their calculation means the player takes damage or their attack isn't as effective. The best thing about Prodigy is that the math problems are aligned with the Common Core, meaning that the problems your child is working on are similar to those they are currently encountering in school. The reinforcement of practice combined with the fun and fast paced gaming experience makes Prodigy one of the best ways for children to get additional math practice. 
Prodigy is currently available on Android, iOS, and online. Some aspects of the game are free but others require a service subscription. 
For High School students, one of the most frustrating things about math is understanding the process to get the answer. For this, the app PhotoMath can be incredibly helpful in overcoming this barrier and making more sense of the problems they are facing with homework or math practice. Photomath scans a printed problem from a worksheet or textbook and gives the user a step-by-step process for solving the problem. The user can then apply this information to the other similar problems in their homework. The app even has a feature where you can search for problems from certain math textbooks to gain extra practice with a particular skill. The idea behind this app is not to "cheat" your way through homework, but to give the user the confidence to know how certain types of problems are solved so they can apply this skill to future assignments. For older students who may be struggling at the moment without 5 solid days of in-class practice, this tool is a great way for them to get some help without feeling like they need to simply look the answers up online. 
Photomath is  free-to-use but certain features require purchasing the full version of the app. 
What are some of the ways you have been helping your kids with math during the pandemic? Share your thoughts in the comments below!