Does it take your child half an hour to complete a five-minute chore or hours to complete homework? For some kids, this may be due simply to a lack of motivation or procrastination. However, slow processing speed may be the major culprit for others. Children who have difficulty with processing speed may write slowly, need time to think before speaking, and seem to be sluggish in their pace on most tasks.
Addressing slow processing speed at home and in the classroom needs to take a multi-pronged approach that combines understanding, accommodations, improvement of complementary skills, and direct practice of faster processing. Progress may be slow and modest, but the right mix of acceptance and adjustment to slow processing speed can dramatically improve the self-esteem and effort of kids with slow processing speed.
One of the best strategies (that has virtually no downside) is to use technologies to support and improve slow processing speed. Our team at LearningWorks for Kids has identified many apps that help kids to do things fast. Just as bikes help children to go from one place to another faster than by walking, these apps help them to get their work done faster. We have also identified engaging games that share characteristics with video games that have been demonstrated to improve processing speed.
Apps to support slow processing speed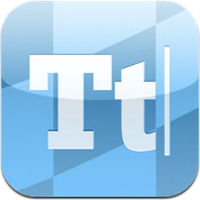 Tap typing
TapTyping is an application designed to teach users to type more quickly and efficiently on their mobile devices. The app provides users a "curriculum" of typing courses with increasing difficulty and complexity. Tracking the user's average "words per minute" (WPM), accuracy, and total typing time, the app can help users to determine at what skill level they should begin. A preview of each lesson — as well as the typing "speed test" — is available for free, however, the full curriculum and additional practice sessions require an activation fee. The app provides statistic tracking, too, so users can see their improvements over time. This app contains no inappropriate materials. However, some of the reading may be difficult for young children, making TapTyping recommended for any user ages 7 and up.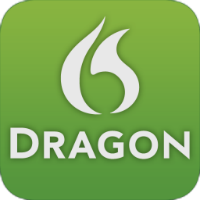 Dragon Dictation
Dragon Dictation is an automated dictation program that turns spoken words into editable text. In the full version, users can enter text into any application on their computer by speaking into a microphone. Over time, the software improves accuracy by learning the voice and pronunciation of the user. Voice commands also allow users to perform basic editing functions and punctuation. Dragon Dictation may be especially helpful for individuals who struggle with fine-motor skills and other writing challenges. The app is moderately easy to use, with capabilities best suited to users ages 6 and up.
Games to practice processing speed skills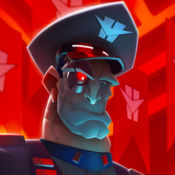 Coup
Coup is a simple card game that rewards bluffing. Players try to outsmart one another using the two cards they have in hand. Each player may take any action, claiming that he has a specific role card in his hand that allows him to do this. Other players can attempt to call his bluff or may choose to allow him to take the action. Players accumulate coins that allow them to coup other players, forcing them to discard one of their cards. The last player with any cards left in his hand wins. Coup is rated E for Everyone. LW4K recommends this game for players 8 and up.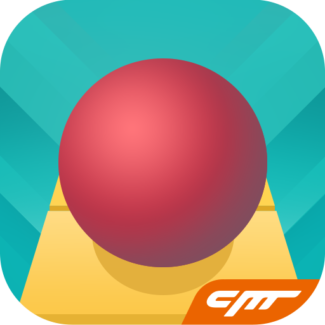 Rolling Sky
Rolling Sky is a 3D game where the player swipes the screen to control a ball through a level full of obstacles and jumps. The game tests the reaction time of the player through a variety of themed levels, each with vivid scenery and unique music. Each level has slightly different obstacles and can include collecting various amounts of gems or crowns. Players receive 10 balls to begin with and, when these are all used up, can watch an ad or purchase more balls in order to play more. Hearts can be earned by watching an ad or through a purchase in the store to enable players to restart the level from a checkpoint. The store also offers the chance to unlock new levels permanently (instead of temporarily through watching an ad) and shields to protect players from a crash. The ESRB gave Rolling Sky an E for Everyone rating. LW4K stands by this rating.