Many parents and teachers have concluded that most kids today would rather play a video game than read a book. And while data from all over the world suggest that this is the case, there are many kids who would love to read if given the right books and the best format for reading. Many kids who are struggling readers do better on e-readers, where they can adjust the font size and lighting. I have had success using Amazon's Whispersync in getting kids who typically fight with their parents about summer reading to not only to do this reading without complaint but also to discuss their books willingly and often ask for more. [Read: What to Do About Your Child's Summer Reading Assignments]
The best incentive for sustained reading is finding the best book for your child. There is a really good reason that some of the best children's authors write series of books rather than stand-alones. These books series encourage kids to connect with characters, want to know what happens next, and provide a sense of adventure to the readers. Books that have some depth, in which the main characters display problem-solving, executive-functioning, and social-emotional learning (SEL) skills, can capture children for ongoing reading.
Here are some of our favorite books series that engage readers, at the same time modeling life skills for our kids: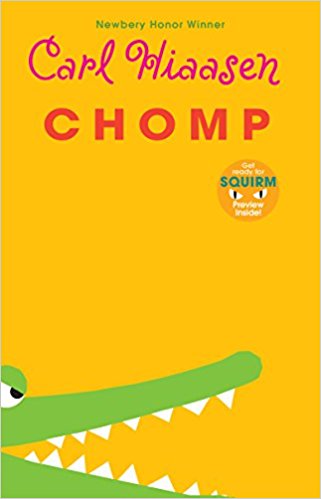 Book Title: Chomp
Author: Carl Hiaasen
Book Type: Stand alone but with many connected books
Genre: Humor, Animals, Adventure
Recommended Age Group: 10 and up
Also Available as: Audiobook, E-book, Whispersync
Thinking Skills Used: Social thinking, social-awareness, and self-control
Book Summary: From Amazon: "When Wahoo Cray's dad—a professional animal wrangler—takes a job with a reality TV show called Expedition Survival! Wahoo figures he'll have to do a bit of wrangling himself to keep his father from killing Derek Badger, the show's inept and egotistical star. But the job keeps getting more complicated: Derek Badger insists on using wild animals for his stunts; and Wahoo's acquired a shadow named Tuna—a girl who's sporting a shiner courtesy of her father and needs a place to hide out.
They've only been on location in the Everglades for a day before Derek gets bitten by a bat and goes missing in a storm. Search parties head out and promptly get lost themselves. And then Tuna's dad shows up with a gun . . .It's anyone's guess who will actually survive Expedition Survival. . ."
From Dr. K, Carl Hiaasen's books, for kids and adults, are fun and inspiring. Hoot, Chomp, and Flush are some of the most humorous books that I have read for children! They also have great themes to help children think about issues (most notably environmental concerns) in today's world. Hiaasen has also written many other funny and incisive adult books, that I would encourage you to read such as Skinny Dip, Double Whammy, and Bad Monkey. He is an ardent environmentalist. His major interest involves some of the development that is taking place in Florida. The great thing about his books is that you know the good guys are going to win and the bad guys will come to some very unfortunate but well deserved end. I read his books when I need a good laugh and children will feel the same way about his children series.
Talking Points: Were there any "bad guys" and what did they do?
What was interesting about the "bad guys" and how would you help them to become better?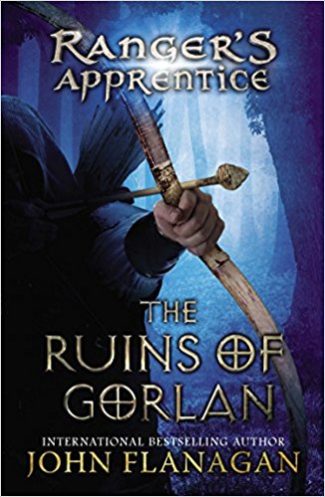 Book Title: The Ruins of Gorlan (The Ranger's Apprentice, Book 1)
Author: John Flanagan
Book Type: First in a series of 12 as of May 2018
Genre: Adventure, Fantasy
Recommended Age Group:  9 and up
Also Available as: Audiobook, E-Book,
Thinking Skills Used: Flexibility, Task Persistence, Planning, Social Thinking, Metacognition
Book Summary:  From School Library Journal: Will hopes to become a knight; instead, he winds up as a Ranger's apprentice, joining the secretive corps that uses stealth, woodcraft, and courage to protect the kingdom. His aptitude and bravery gradually earn the respect of his gruff but good-hearted master. When the kingdom is attacked by evil magic forces, Will helps track down and defeat a couple of particularly nasty beasts.
From Dr. K. I've read every book in this series! A great series that engages readers with adventure, friendship, mystery, and problem solving. Readers get to truly know characters and experience their humor, stress, and integrity.
Talking Points:
How did the characters in the book display their friendship and caring with each other?
What did you admire about any of the characters in the book?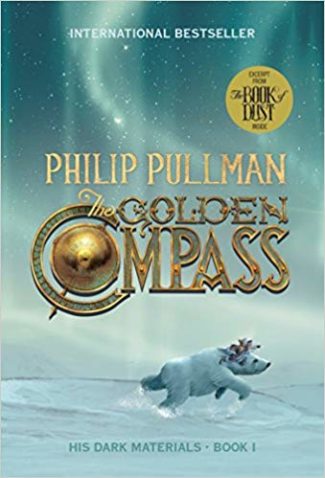 Book Title: The Golden Compass: His Dark Materials
Author: Philip Pullman
Book Type: First in a series of 3 as of May 2003
Genre: Fantasy  
Recommended Age Group: 12-18
Also Available as:    Audiobook, E-book, Whispersync
Thinking Skills Used: Social thinking, planning, and time management (much of the story involves a sense of time and space)
Book Summary: From Amazon, "Lyra is rushing to the cold, far North, where witch clans and armored bears rule. North, where the Gobblers take the children they steal–including her friend Roger. North, where her fearsome uncle Asriel is trying to build a bridge to a parallel world.
Can one small girl make a difference in such great and terrible endeavors?
From Dr. K, This is one of my all time favorite series. Pullman, after a long time away (20 years), returned to this fantasy world in his most recent book, The Book of Dust. I was just as engaged in The Book of Dust, as the original series. It's a bit controversial with themes of religious and political freedoms that will resonate for adults and teens who have a sense of social awareness. But beyond that, the stories are compelling and readers can identify with many heroic characters who show compassion and demonstrate the spirit of collaboration.
Talking Points: Did they ever get stuck or were the main characters in danger and how did they escape?
How did the characters in the book display their friendship and caring with each other?
Need help getting your kids to read? See our 4 summer strategies for reluctant readers. For more book recommendations, see our book recommendations for kids with ADHD and executive functioning issues. Three online educational platforms encourage kids to read and we've written about them here. We've also noted 84 video games and counting that help kids sharpen their reading skills.
Featured image: Flickr user Twentyfour Students