Social emotional learning skills (SEL) are increasingly recognized as crucial in a society where cooperation, compassion, and community are valued. Our children will need to be able to be attuned to the well-being and requirements of others, so applying SEL skills will be paramount. Developing skills such as  the capacity to regulate feelings, understand one's strengths and weaknesses, take the perspective of others, make good decisions, and exercise effective coping skills will be necessary in navigating the complexities of twenty-first century work and life.
SEL skills have traditionally been taught by parents and, on rare occasion, explicitly within the classroom. Currently there are many competing influences in the leadership politics of this country that are antithetical to SEL skills that are having an impact upon our children. What if we could find an influence that has a far greater impact on young children that could more readily develop their use of SEL skills? We have it:  video games! Yes, video games build social emotional learning skills!
Games where kids care for other people, animals, or their environment provide opportunities to practice skills such as empathy and caring for others. The capacity to recognize a need, not just for oneself but for others, is practiced in many children's games. Problem-solving skills in which children can make a mistake, take responsibility, and then learn from it are practiced via basic principles of game design. After all, players learn from playing the game, not from reading an instruction manual.
Some of our favorite games for practicing the SEL skills of social awareness and decision making were developed by our friends at Toca Boca. These are a few of their older games that the team here at LW4K recommend that reward important SEL skills like trial and error, creativity, and recognizing the needs of others.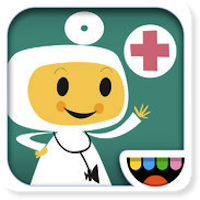 Toca Doctor is an app that provides both education and entertainment for young children and alternative learners. This app focuses on treating the ailments of an assortment of patients. To relieve each patient's ailments, users must solve a variety of unique puzzles. For example, a patient has a headache and the user must relieve it by correctly matching a number of animated shapes to the correct corresponding outline. Other puzzles include practicing hand-eye coordination or fine motor skills and dexterity by touching moving objects or guiding shapes through small mazes. This app contains no in-app purchase, comes in a free and paid version, and is recommended for any user  ages 4 and up.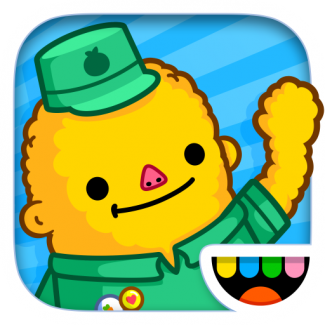 Toca Life: Town is a virtual village populated by a diverse group of characters, allowing users to move digital paper dolls through a three bedroom apartment, a small studio apartment, a grocery store, the park, a restaurant, and a police station. Serve them food in a restaurant, tidy up their apartment (or make a mess) — even lock them in jail. Characters can interact with just about anything on the screen. Items and objects can be used to create elaborate, realistic, and even humorous scenarios. Toca Life: Town is charming, immersive, and wholesome, making it an ideal digital toy for users 4 years and older.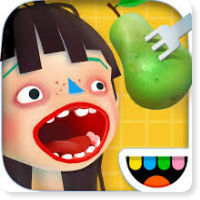 Toca Kitchen allows users to play and learn about food from your iPhone or iPad. Users can slice, mix, boil, fry, and prepare food in any way they please, without rules or restrictions. Toca Kitchen features four different characters to prepare food for, each with unique facial expressions and reactions to help users determine if the character enjoys the prepared foods. Users can also download the Toca Kitchen Monsters app, which acts as a small expansion to Toca Kitchen and features two new unique characters to serve. Toca Kitchen allows users to explore cooking and discover what happens when you fry a lemon, or mix mushrooms and carrots. Toca Kitchen is a fun way for children to get interested in food and explore without risk of wasting food or creating mess. This app requires little to no reading, has easy to understand controls, and is appropriate for any user ages 3 and up.