Summer vacation may be weeks away, but most kids are already there in their minds. As soon as school lets out for the day, they want to shed their books and homework and play and have fun. And learning over the summer? Don't even speak of it. Can you blame them?
But if your child is affected by ADHD or a learning disability, taking the summer off from learning is a really bad idea! Kids with learning and social/emotional issues tend to fall further behind their peers when they don't exercise their brains and bodies over the summer.
The problem lies in the fact that most kids really do need a break from the strictures of the classroom. The slightest hint of any kind of schoolwork can turn them off. Luckily, summer is an ideal time do a little "cross training" to stay mentally and physically fit. And there is a variety of ways to keep brains active that don't stink of schoolwork: walks and bike rides, fairs and festivals, cultural events, listening to books and podcasts, even watching educational television.
If you're like many parents, all of this sounds good in theory, but you're already dreading the magnetic pull of video games and smartphones. But digital play is just another opportunity for summer learning, and balance is achievable. There are hundreds of games and apps available that can help your child improve math, reading, and writing skills (you can find learning guides for many of these in our Playbook library).
While these are excellent tools, very few of these apps and games allow for factual learning in subjects like science, social studies, history, and health. And websites that make learning in these areas fun for kids are few and far between. The team at LearningWorks for Kids has found one, however, that stands head and shoulders above the rest.
BrainPOP is a Web environment created just for kids K-12 that not only contains rich educational content and games, it is also visually appealing, engaging, and fun. Kids won't even think about the fact that they're reading and working on their academic skills as they browse the reading content, work on a project (like learning how to make a movie), or "Game Up" with BrainPOP's vast collection of on-site activities. There are even sections just for K-3 kids (BrainPOP Jr.) and ESL users.
Right now, BrainPOP's featured game collection is Earth Awareness, an assortment of fun games that teach kids (K-12) facts about earth science topics, including archeology, biomes and ecosystems, the anatomy of trees, bird identification, and invasive species. There's even a game that lets kids see what it's like to have a career in a scientific field. Many games include both a review and a graded quiz that can be used to assess your child's engagement and comprehension.
Here are a few more of the LW4K team's favorite features on BrainPOP right now.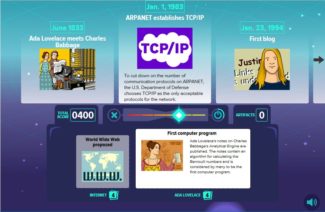 Time Zone X: Internet If your tween or teen thinks they know everything about the Internet, this is the test for them. They'll be presented with a historical timeline of the physical and virtual Internet, from the first programmers to the first blog and biggest search engine. ARPANet, blogs, Google, Ada Lovelace… the gang's all here. Players earn points for placing key events on the timeline. The best part of Time Zone X: Internet is that players don't need to be experts; a vague knowledge of how things work paired with critical thinking can get them pretty far. How much does your kid know about the place they spend so much of their time? Probably not as much as they'll learn!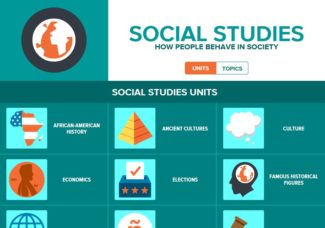 BrainPOP: Social Studies This isn't just one BrainPOP feature, but an extensive library of social studies topics like ancient cultures, geography, economics, elections, Hispanic heritage, African-American history, and women's history. Each module contains movies, maps, quizzes, and games that present key historic figures and events in an interesting, engaging, and respectful way. Kids can learn about Aztec civilization, U.S. political party origins, Latin music, and Kenyan environmental activist Wangari Maathai — all in one place.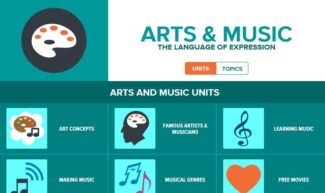 BrainPOP Arts and Music There are lots of places on the web to make music and art, but we aren't sure we've ever seen a resource with so much free information about methods, theories, and history presented in such an engaging way. Want to know about color theory? Cameras? Cubism? Copyrights? Country music? Classical composers? It's all part of BrainPOP's extensive library, and new content is added constantly. Their newest modules include digital animation and the Harlem Renaissance. There are even free movies.
In addition to all of this content for kids, there are lots of resources for public educators and homeschoolers. Projects like Get Started with Make-a-Movie, a how-to on using BrainPOP's own movie-making tool, with ideas on using it in an educational setting.
Much of BrainPOP's content is free (plus they have a section specifically labeled Free Stuff) and users can access it without signing in. But for a more customized experience, BrainPOP offers subscription options for home use, homeschoolers, and public educators. There's even a virtual school.
Have you checked out BrainPOP? Let us know what you think in the comments or come talk to us on Facebook.