It's a classic debate: Which is more important? Talent or effort?
Recent research from psychologist Carol Dweck indicates that effort and sustained persistence are much better predictors of future success than talent alone. As reported in Stanford Magazine, Dweck has found that children who develop a "growth mindset" (they believe that their success will be based upon hard work and doggedness) are most likely to continue to improve their abilities over the course of their lives. Children with growth mindsets are also more likely to overcome failure because they continue to persist in the face of frustration. Kids with a growth mindset believe that they can improve by trying harder. Fortunately, parents and teachers can influence a child's mindset to help her think in this positive fashion.
In this edition of the LearningWorks for Kids Beyond Games series we suggest systematic strategies that can help your child improve her growth mindset.
Discuss cause-and-effect.  Help a child see the connection between planning, effort and results by discussing pieces of popular culture. Watching documentaries about sports heroes or explorers can be eye-opening for kids who think success should come easily. Sit down with your child to watch the special features and extras in the DVDs and Blu Rays of movies like Harry Potter or Shrek to illustrate the fact that projects require years of planning and production and the efforts of many people.
Develop a "growth mindset." Many children who find it hard to persist on tasks believe that failures are due to either a lack of ability or forces outside of their control and that they cannot succeed no matter how hard they try. It is extremely important to help them see the ways in which their efforts are paying off and to make the vital connection that success is attributed to effective strategies and sustained effort. Speak with a child frequently about how she can identify and own the behaviors that have led to progress and favorable outcomes in the past.
Keep a parenting journal. Make a list and keep mementos of your child's previous accomplishments. Use pictures, report cards, teacher comments, recollections of when she assisted others in the family, or memories of when she helped around the house as examples of her past efforts. When she is feeling overwhelmed, she may be motivated to continue to work on tasks if she can be reminded of past successes. Ask her to create a list of "things I do well" to look at whenever she is feeling discouraged. Acknowledgement of tasks that were not completed satisfactorily at first but were accomplished through persistence may also be very helpful. Have her review successes and difficulties in previous long-term projects to guide her through a current project.
[cjphs_content_placeholder id="73541″ random="no" ]
Do not let boredom be an excuse. Learning the skill of persistence is a key to success. Do not accept being "bored" as an excuse for not getting things accomplished, even if the work is not of particular importance or interest to the child. Angela Duckwork of the University of Pennsylvania reports compelling psychological research that points to grit and persistence as being far more important than intelligence and ability for success.
Be a model for a positive growth mindset.  Duckworth's findings are complemented by Dweck's assertion in Mindset: The New Psychology of Success, that the belief that individuals can get better by effort is more important than innate abilities for success. For parents, this means praising effort, not ability, and modeling the importance of "try, try again." Let your child know about the effort you go to to get things done. Use examples of modern day success stories like President Obama and Bill Gates to remind a child that successful people work very long and hard to get to and remain where they are.
Provide examples from children's literature about people who succeed despite the odds. Younger children might enjoy stories about perseverance in difficult situations and success despite the odds. Examples of persistence toward a goal can be found in The Little Engine that Could; Alexander and the Terrible, Horrible, No Good, Very Bad Day; Clorinda Takes Flight; and Al Capone Does My Shirts.
Complementing these core strategies with the use of apps, websites, and other technologies often leads to the best solutions to improve a child's ability to develop a growth mindset. Some of the best tech tools to help a child with developing a growth mindset include: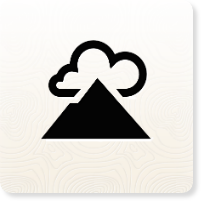 Everest, a goal-oriented planning app for iOS devices, allows users to input their own personal goals and tick off the steps taken toward accomplishing them. Everest refers to goals as dreams, and each task completed earns a prompt from the app that the user's dream is in motion. Users of Everest have no choice but to take a methodical approach to their planning, encouraging focus and perseverance.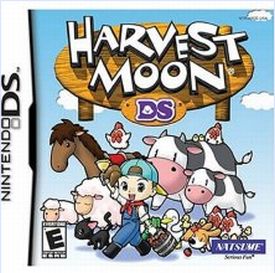 Harvest Moon for the Nintendo DS is a farming simulator with a fun backstory set in an engaging world. Among others executive functions, the game exercises users' organization and focus skills — skills integral to a growth mindset — to not only keep the farm running smoothly but build it up. Simulators like Harvest Moon are great for kids to get quick rewards for successful organizing, planning, and focus and drive home the points of discussions about perseverance.
Animal Crossing: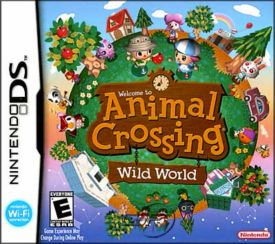 Wild World is another DS game that gives kids a sort of "sandbox" to play in. While free reign may seem counter-intuitive to buckling down, sandbox games are perfect for forming and completing personal goals while benefiting from a formal reward system. Patience and focus are needed for the game, in which the time of day and environment factor heavily into what can be done, prompting users to think realistically about the elements of working toward success.
Featured image: Flickr user Lars Plougmann