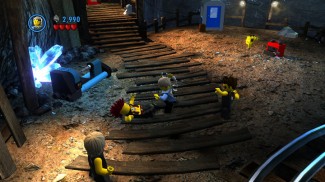 If you have a Wii U game console and a child who loves everything LEGO, chances are you're familiar with — or already own — the much-talked about LEGO City: Undercover. Rated E10+ (everyone 10 years and up), the game appeals to kids and adults alike with dynamic gameplay and humorous cutscenes. Players take control as Chase McCain, a police officer with a complicated past and a criminal nemesis, Rex Fury. But there's more to the game than just an entertaining way to pass the time. Let's take a look at what's so great about LEGO City: Undercover.
LEGO City: Undercover is part of a new generation of games LEGO has been developing since 2010 that "have a more loose central story that will encourage the player to explore a wider variety of side stories and challenges." LEGO City: Undercover offers the kind of free play traditionally encouraged by LEGO by combining its immensely popular City line of bricksets with the open-world approach of a "sandbox" video game. This kind of unstructured play has been recognized for years as an important part of a child's development, and it's integral to the Play Diet we promote at LearningWorks for Kids. While it can never replace the kind of free play children experience by running around in the yard, experiencing relatively unstructured play during their digital play time is an undeniable bonus.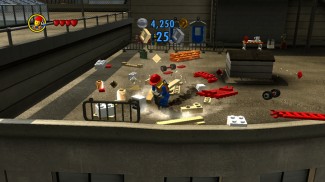 As well as play, kids can learn from games like LEGO City: Undercover. Games don't have to be billed as "educational" to help them build important thinking skills like focus, flexibility, organization, planning, time management, and working memory, and LEGO City: Undercover exercises all of these functions. Players have opportunities to explore, collect LEGO studs (the game currency) and bricks in order to access new items and buildings, don disguises and use the correlating abilities to solve puzzles and unlock new areas of the map. Players will sometimes be required to remember the location of out-of-reach areas and collectibles in order to go back and retrieve them with new-found abilities. The game presents players with a timed mission or two, and instances when careful driving is a must.
All-in-all, LEGO City: Undercover offers real opportunities for fun, free play and development of executive skills. And it's entertaining enough to play with your child or sit with them and watch them play, lending the opportunity for the kind of bonding you might never have thought would happen.
For more on the benefits of video games and how to get your kid talking and thinking differently about the games they love to play, check out our post on why kids love to play video games and read how specific sandbox video games like Minecraft can help kids with autism. LearningWorks for Kids cofounder Dr. Randy Kulman has written more about pure play for Toca Boca; read what he has to say about how LEGOs and blocks enable pure play and his tips for boosting pure play with themed building sets.