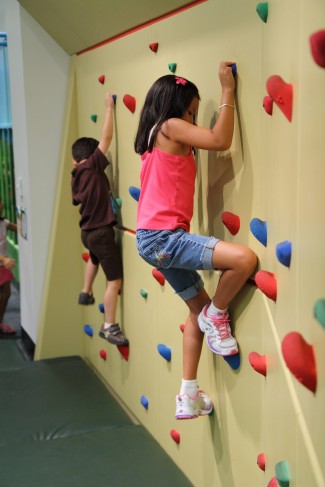 Is your child motivated to learn? Does she put forth the effort necessary to develop an expertise at school? Does she make the connection between sustained effort, practice and improvement? Psychologist Carol Dweck's research on "growth mindsets" suggests that helping your child improve her motivation and understand how effort pays off is perhaps the key ingredient to scholarly and vocational success.
Can video games help children succeed? A recent Mind/Shift post describes how believing in self-efficacy and viewing setbacks as opportunities to learn and improve are often the best indicators of academic success. The evidence is clear that children who recognize how sustained effort, practice, and a desire to get better will improve in school and other activities. A growth mindset supports this approach as children get older, helping them develop a healthy sense of self-esteem and self-confidence that allows them to correlate their efforts with success.
These findings got us here at LearningWorks for Kids thinking how video game play that requires sustained effort, attention, and motivation can be an asset to developing a growth mindset.
Here are some reasons to consider video game play as a tool to develop a growth mindset:
1. Students who feel as if their work is engaging and fun are also likely to be more motivated and in turn to display a growth mindset. For many students, video games are incredibly motivating.
2. There's also evidence that when the work has some meaning to the child, they are far more likely to be diligent and perform well at it.Children who find meaning in constructing a cathedral on Minecraft or honing their play-calling prowess on Madden 25 may be more likely to understand how developing skills can help them meet their goals.
3. Connecting a child's growth mindset in one venue like video games can also be useful in helping them see how a growth mindset might be applied to academic learning.
If, as Dweck's research suggests, developing a growth mindset in one aspect of a child's life can enforce the idea of reward for effort that leads to academic and monetary success, it only makes sense that their digital playtime is the best place to start. Allowing children to experience achievement on a smaller scale, as in video games, helps engage them in an activity they enjoy at the same time that they are learning to connect persistence and practice to success.
To learn more about maximizing the benefits of your child's time with digital technology, check out LearningWorks for Kids' recommended Play Diet. Then take a look at our playbooks to get started helping your child apply the skills they already practice in their favorite video games to their real life experiences.