With the holidays fast-approaching, chances are many parents will soon be pleasantly surprised to find they are happy new owners of the latest smart phones or tablets. iOS and Android devices make great gifts this year, but adults aren't going to be the only ones wanting to use them. Parents of young children know its only a matter of time before they start experimenting with their shiny new gadgets. So, why not give them something healthy to play with?
A dizzying amount of apps for young children come out every week, and some are better than others, so start yourself off right by downloading some of the selected apps below — many of which are free — and offer educational ways to engage your child with your new digital device.
Our Favorite Apps for Young Children:
Endless Alphabet aims to help toddlers boost phonics and reading skills, Endless Alphabet has kids similarly practicing reading and writing as they learn how to pronounce words and letters. The app also aims to expand children's' vocabulary by introducing playful animations that match up letters and words with images and pronunciations.
Endless Reader is a mobile app that works to improve word recognition, phonics, and reading fluency. Animated characters act out sentences, sound out letters in "ABC" mode, and a narrator reads aloud entire sentences in "sentence" mode.

Toca House is an app full of colorful characters, each with a unique chore or task that needs accomplishing around the house. Children must help the characters sort mail, sweep the floor, attend to laundry, iron wrinkled clothing, and complete other essential household tasks. The app offers a fun way to introduce children to basic organizational skills and household duties.
Based off of the popular PBS Kids show, Super Why!, this app provides children with four separate reading and phonics exercises, one for each of the four "super readers" from the show. Kids identify letters of the alphabet, spell out words, match rhyming words and insert words into sentences to complete phrases. A great choice for parents with children who are fans of the show.
PLAY 123 introduces young children to simple geometrical concepts. Intended for toddlers, the app has kids learning basic shapes as they follow narrated instructions, tracing or drawing shapes via the touch screen. Users can draw lines, circles, squares, and triangles, and then interact with them as they please in a free play mode.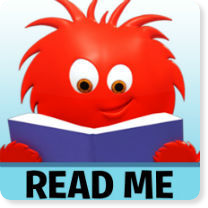 Read Me Stories is a story-telling app for helping toddlers practice their reading skills. It offers an array of ebooks covering a variety of reading levels, and the app can read stories aloud while children follow along with the text. The app is free to download, and comes with a sample of free books. More books can be purchased from the service at additional fees.
Letter School is a fun app designed to help young children learn letters and develop their handwriting skills. They'll learn capital and lowercase letters, as well as the basics of the numeral system. The app provides a large visual representation of letters, drawing them out on-screen. Kids track the outline, following a prompt which demonstrates how the letters should be written.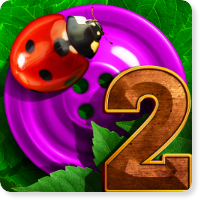 Bugs and Button 2 is a kid-friendly educational app where users choose from a variety of short mini-games that help develop early mathematical, pre-reading, and critical thinking skills. The app transforms the fascination that many young children have with bugs into an environment that fosters learning, with graphics that are crisp, and engaging.
In Miss Spell's Class, users are given a list of 20 commonly misspelled words, some of which are spelled correctly, some incorrectly. Users must identify the correct spelling of each word by checking a "correct" or "incorrect" box, and will receive more points for faster responses. At the end of each game users will review their score, and see the correct answers to anything they got wrong.
Monkey Word School Adventure is a fun educational app designed to teach young children the fundamental skills associated with proficient reading and writing. The app primarily consists of a collection of mini-games that introduce children to new words and concepts and ask them to demonstrate the application of these skills in order to advance.