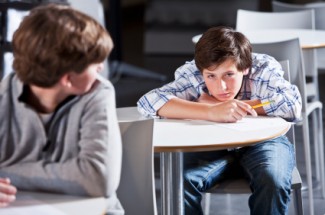 Time Management is the thinking skill that helps children to prioritize tasks and accurately judge the amount of time needed to complete them. It helps them complete activities in a timely fashion, and learn to manage and stick to a schedule. Time Management often involves children monitoring their own efforts and actions, having an appropriate sense of urgency to complete assignments, and having the ability to efficiently follow step-by-step procedures.
At home, good Time Management skills help kids to complete household duties or chores in a timely fashion, and get ready and out the door on time in the morning. Children with poor Time Management skills may be known for frequently missing the bus, procrastinating when it comes to homework, and needing to rush through their homework and stay up late to complete assignments.
From recognizing the need for preparation, to having a good sense of how long assignments might take and being able to prioritize activities, Time Management plays a major role in academic success. Read on for some common examples of how Time Management impacts student performance in reading, writing and math.

Why Time Management is Important in the Classroom:
Reading:
Time Management skills help kids to leave enough time to complete a reading assignment, or to recognize when they might need time to reread complex material.
Math:
Prioritizing information and excluding irrelevant information is a part of managing one's time and approach to tasks.
Time Management helps kids develop a number sense as it relates to the amount of time and effort they may need for academic tasks.
Writing:
Time Management helps kids utilize their time effectively while organizing ideas and generating a written product.
Time Management skills are essential for gauging the amount of time needed to produce written responses for test and quiz questions.