Effective and efficient typing is becoming an increasingly essential skill for students in the twenty-first century. For children who have grown up using keyboards, bad typing habits can severely limit their typing potential. From improving accuracy, to increasing total words per minute (WPM), there are countless games, apps, and programs designed to teach children proper typing techniques. Your child's typing proficiency using mobile technology is important too. In an age where businesses and social circles communicate instantaneously, speed and accuracy on mobile devices can be a strong positive for future success.
From software designed to teach proper typing techniques, to games that encourage increases in speed and accuracy, the following games and apps offer a range of ways to improve children's typing proficiency on keyboards and mobile devices alike.
[cjphs_content_placeholder id="73597″ random="no" ]
Our Top Typing Apps for Kids:

Drop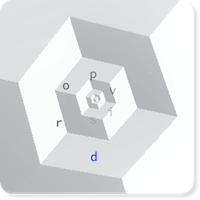 Drop is a LearningWorks For Kids staff favorite. A typing game, Drop is available online and pushes players' typing skills to the limit. Complete with entertaining music and a mind-boggling visual presentation, Drop requires players to copy a spiraling procession of letters with speed and accuracy. Mistyped letters increases the speed and difficulty of each drop session, as players must type each letter in the interval between it's appearance and eventual disappearance as it spirals off screen. Drop is a great way to practice typing skills with a twist and the incentive of beating your own high score or the high scores of fellow students or friends. Discover more in our Drop review.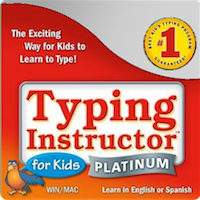 Typing Instructor for Kids is excellent software designed for both PC and Mac. Using segmented lessons that progressively introduce more of the keyboard, this program can help children learn to use proper typing techniques. Typing Instructor for Kids is a great introduction to keyboarding for beginners or students who wish to improve their typing proficiency. Starting with the "home row" users can learn the proper reaches on the keyboard to improve their speed and efficiency over time. This software makes for an excellent addition to any home or classroom library and uses a variety of mini-games, exercises, and activities to keep students engaged in the learning process. Learn about it in our Typing Instructor for Kids review.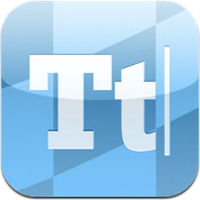 TapTyping provides children with a typing instructor designed specifically for mobile keyboards. The app comes packed with a strategically designed curriculum geared toward improving speed and accuracy on an iPad, iPhone, or other mobile device. Complete with speed tests and other feedback, TapTyping is a versatile app that can be utilized by a range of typing skill levels. Following the app's curriculum in the correct difficulty level and critically assessing its feedback can help a child improve her mobile typing proficiency. The app is a great way to improve mobile typing skill at home or in the classroom and offers a free preview before users must commit to purchasing. Uncover more in our TapTyping review.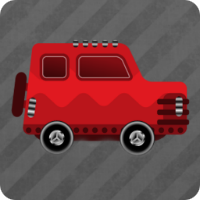 Burning Fingers is a type racing game designed for iOS mobile devices. The game pits players against one another in a car race to the finish. Players must accurately copy a sentence generated by the game. The more accurately and efficiently a player types, the faster their car moves along the track. Burning Fingers is a great way to help your child increase her speed and precision of her mobile typing while having fun competing against friends, family members, or peers. Find out more in our Burning Fingers review.