Here at LW4K, we understand that it's important for children to be active readers; which is why we have compiled a list of some of our top reading apps. Traditional reading sometimes fails to capture the attention of the digital generation, as it is does not possess the same sensory stimulation that a video game or mobile app does. However, books in their digital medium can better engage children who grew up with these technologies. Reluctant young readers will no longer balk at the idea of reading a novel, short story, or collection of poetry if the app they're using makes the experience fun and fascinating. So, look over our picks below to find the reading app best suited for your family.
Our Top Picks for Great Reading Apps: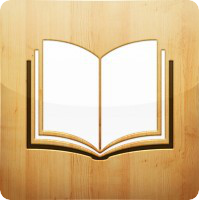 Designed specifically for iOS, iBooks has a vast and varied library of classic and modern literature. Children can create their own virtual bookshelves, stuffing them with their favorite titles. While many of the available books are paid, there are free books to explore, and iBooks allows children to preview and read excerpts before you make a purchase. The iBooks Store offers suggestions, key word searches, genre searches, and bestseller lists to help children decide what to read next — making it one of the top reading apps.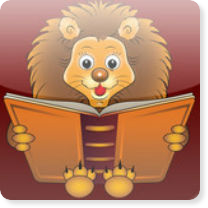 While iBooks is designed for users of all ages, iStoryBooks is best suited for younger children. Each story is accompanied by narration, as well as pictures and illustrations. From classic fairy tales to curated content, this top reading app makes reading an intimate, interactive, and engaging experience. The narration makes is easier for children to understand literary concepts like pronunciation and vocabulary, helping to ultimately make them more fluent readers. Like iBooks, there are both free and paid options.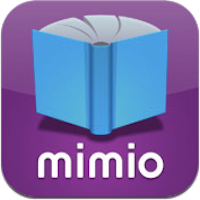 MimioReading is a top reading app and website where children are offered animated lessons that continuously build reading skills and knowledge through a process of introduction, practice, and review. The app utilizes the scaffolding teaching method, a "building block" approach to learning. MimioReading's games and mini-lessons help users to actively better their phonetics, comprehension, and proficiency. In-game rewards are given for good scores, providing children with the incentive to keep improving their skills. The app is a paid service, with a free trial available.
With a extensive library of audio books for younger readers, Read Me Stories offers stories that come in a series. The developers even promise that after 72 sessions — or just over 2 months — parents will notice significant improvements in their children's reading ability. Like iStoryBooks, Read Me Stories has a narration option and illustrations that are bound the capture the attention of young readers. And when the narrator begins to read, each word that is reads turns yellow in color, allowing readers to carefully follow along.