Looking to find some great iPad games for teenagers? Well, you've come to the right place. We've put together a list of our top five picks for great iPad games teens are sure to love, and which help practice key cognitive and academic skills important for success.
It is common for kids entering adolescence to want to begin shifting away from media deemed too "kiddie" or childish for their tastes. At the same time, it's also important to not indulge them in material too mature or inappropriate for their age. Below, you'll find safe options fit for teenage boys and girls alike, which offer fun experiences perfect for kids entering their teenage years. Read on, and let us know your top picks or suggestions in the comments below!
Our Top 5 iPad Games for Teenagers: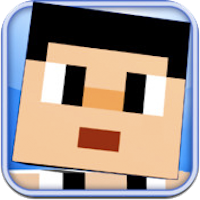 The Blockheads takes the sandbox-style, open-world mechanics of the widely popular game Minecraft, and fits it into a 2D world. The game is great for teens looking to game with others, as it allows users to set up their own worlds and invite family and friends to join in the fun. The latest update even lets users "host" their world continually, meaning it will live on even while players are logged off. This makes it a great option for teaching collaboration and teamwork, allowing multiple users to combine their efforts in mining and crafting their own unique world.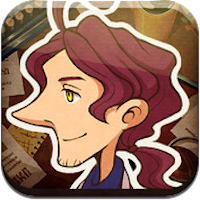 In Layton Brothers: Mystery Room, players take on the role of an aspiring gumshoe tasked with solving "cold-case" mysteries. For kids who love detective shows, there's plenty of sleuthing to be done here. Best yet, players will be engaging in a fair amount of reading, too, as they research clues, interview suspects and inspect crime scenes. The game's crime-driven plot covers material not quite fit for younger players, making it suitable for introducing older kids to more mature game stories and situations.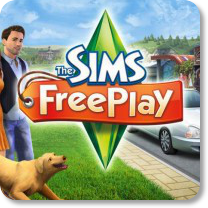 The Sims FreePlay — a mobile adaptation of the popular Sims video game franchise — drops players into the adult world and tasks them with taking on real-life responsibilities. Players establish a career, socialize, manage money, care for pets and furnish the home of their dreams. Aside form giving teens a casual take on real-world responsibilities to come, the monetary aspect of the game requires computations and budgeting as players save money and purchase goods — important skills for teens about to start their first job.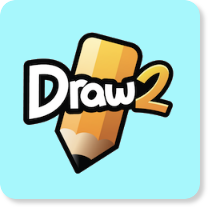 Draw Something 2 is great tool for fostering creativity, as gameplay revolves around depicting words by drawing descriptive imagery. A "social game," players can add friends and integrate the game with Facebook — a service kids entering their teenage years are finally old enough to enjoy. Players can challenge friends, show off their creations, and connect with others as they play. Trying to tackle tougher challenges can even introduce players to new and unfamiliar words, making it a fun way to boost basic vocabulary.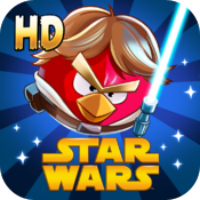 Chances are, you grew up watching Star Wars. Heck, your kids probably did, too. We've touched upon the importance of families playing together in the past, and if there's one thing sure to breach the generation gap, its the combination of Angry Birds and Star Wars. Angry Birds: Star Wars is a great game for families to enjoy together, either competing for high scores or working together to solve a level. Best of all, the game touches upon basic notions of Science and Math, with physics-based puzzles that demand the manipulation of angles and object trajectory to win.