When trying to determine what the best writing apps for children are, it's important to understand the different processes that are involved when making a composition. Brainstorming, organizing, and proofreading are all essential components of creative writing. Because writing is such a multifaceted activity, and often a product of whim and subjectivity, it is important for children to be well-rounded thinkers. Therefore, it's important to introduce children to a varied collection of writing apps, each with a different focus.
Below you'll find our picks for some of the best writing apps for children — each incorporating a different part of the process into it's functionality.
Our Favorite Composition and Creative Writing Apps for Children:
Getting started on a writing project is often the most difficult task. A Novel Idea makes this process seem less daunting, offer help with conceptualizing, organizing, and brainstorming an original story. The app takes care of the formatting and order, helping children to create three-dimensional characters, and intricate plots, without ever letting them get off-track. A Novel Idea offers a display that includes spaces for writers to fill in relevant details such as settings, tone, theme, and plot points, creating a skeleton of a novel.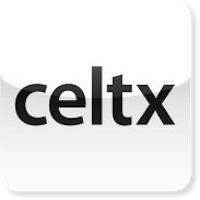 Celtx offers structured guidance for story-telling much in the same way as A Novel Idea, but instead with a focus on writing sripts to be performed. The app can be used to write a story for an amateur movie starring family and friends, or as a starting point for putting on a short play in the back yard. Celtx is available in both free and paid versions, with the latter offering more options and tools for mobile devices.
One would assume that Story Builder, simply by its title, would employ a design similar to that of A Novel Idea. It could not be more different. The app is designed to improve writing clarity by allowing children record their narrative directly into their device's speaker. Children can explore their creativity by dictating imaginative stories that are inspired by the accompanying image. Story Builder will present a new image where a page break would normally occur in a more traditional story, forcing children to quickly adapt to the new image, and accordingly adjust their story.
What makes Meernotes so fun and appealing is its visual presentation. The app looks just like a moleskine notebook. Children can use different types of fonts, including one that resembles a typewriter, giving the app a vintage appeal. For aspiring aesthetes, Meernotes is a must-have writing app. While many would consider it a more functional "note-taking app," Meernotes' interface and display lend themselves well to the creative process. Children can create many different notebooks, inserting chapters, pagebreaks, and images into each entry.