Although nobody knows the true origins of the holiday, April Fool's Day has been celebrated across cultures for centuries. Crafting an elaborate prank is a way to think outside of the box and work your brain's creative muscles. If you and your family are looking forward to the jokes and pranks that today usually brings, here are four games that will help satisfy your urge to have the last laugh. 
A Game Where You Can Create Pranks: Minecraft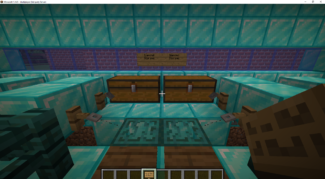 Minecraft is known for being an open world sandbox game where, if you can imagine it, you can create it. But did you know that it can also be used to create some pretty sweet April Fools Day pranks? If you want to trap an enemy, an unsuspecting friend, or even just protect your treasure chest full of diamonds, try making a lava pit trap! With a few simple building materials and some redstone dust, you can create an area on your map that looks like a simple chest inside of a vault. When the "prankee" tries to open the chest, the trap springs and they will fall into a pit of lava. For an extra layer of pranking, you can even create signs encouraging people to come and check out what is in the treasure chest. From making lava pit traps to secret rooms and houses hidden by trapdoors, Minecraft is a great way to use your imagination to create the perfect prank. 
Minecraft Java edition is currently available for Linux, Mac OS and PC. For more information on Learningworks For Kids Minecraft classes, click here. 
A Game Where You Can Create Pranks Part 2: Animal Crossing: New Horizons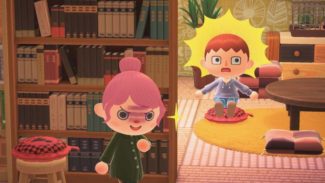 Animal Crossing: New Horizons has been one of the most popular games of the past year, and people have been hard at work figuring out ways to prank people who come to visit their island. The game itself even provides some of the tools to do this, including a new item that will be available just in time for April Fools Day: the Whoopie Cushion! Additionally, there are also pitfalls which you can craft and place around your island. When placed, these items look just like regular digging spots but when interacted with turn into a small pit that the character falls into. No harm is done to the character, making this a relatively harmless joke. Other players have gotten very creative with their pranks, creating a fence around their airport with a long row of beds, requiring each newcomer to literally roll onto the island. 
Animal Crossing: New Horizons is currently available for Nintendo Switch. For more information on Learningworks For Kids Animal Crossing classes, click here. 
A Games For Causing Mischief: Untitled Goose Game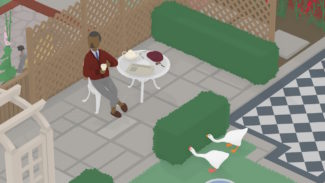 Untitled Goose Game is a great way to get some minor mischief out of your system while simultaneously playing as an adorable and feisty goose. The objective of the game is to cause as much trouble as possible for the inhabitants of a small town. A checklist provides you with your goals, such as "lock the grocer in the garage" or "steal a toy boat." The game does not give you any guidance on how to do these things, so it is up to the player to figure out each puzzle while avoiding being caught or kicked out of the area by the impatient humans around you. The controls for the game are simple; you can run, pick up items in your beak, flap your wings, and honk. To finish the game, you will need to use all of these tricks to cause mischief and mayhem while achieving your ultimate goals. 
If you want to make mischief with another member of your family, the game also features a co-op mode where you can reach the same objectives while working as a pair. 
Untitled Goose Game is currently available for Nintendo Switch, PS4, and Steam. 
A Game Where the Joke Might Be On You: There Is No Game: Wrong Dimension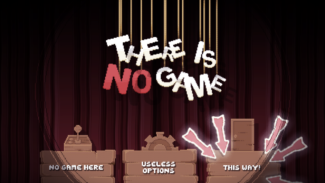 Getting pranked is sometimes just as fun as being the prankster. If you want to play a game where you are not always in on the joke, There Is No Game: Wrong Dimension is the perfect place to start. The title should give some clue as to what to expect; you are told right at the beginning that there is no game for you to play and that you should just close the application. The player needs to persist and use the traditional items on the screen (think menus, cursors, icons) to look "behind the scenes" and find new ways to play this "non-game." In addition to being creative and funny, There Is No Game: Wrong Dimension is also a great think-outside-the-box type puzzle game with a great story. The whole game takes maybe two hours to complete so it is the perfect way to spend an April Fools Day. 
There Is No Game: Wrong Dimension is currently available on Android, iOS, and Steam. 
What are some of your favorite ways to cause mischief in games? Do you have a traditional April Fools Day prank to share? Let us know in the comments below!