If your child loves animals, it is quite possible that they have played Roblox's most popular game, Adopt Me. The premise is simple; you get to raise a pet and care for them. The game has had over 20 billion plays since its creation and even has its own toys for non-screen animal time. If your child is looking for alternatives to Adopt Me or just wants more animals in their life, here are four games and apps that allow for interaction with animals of all different types: 
Best Game for Seeing Animals in Nature: Alba: A Wildlife Adventure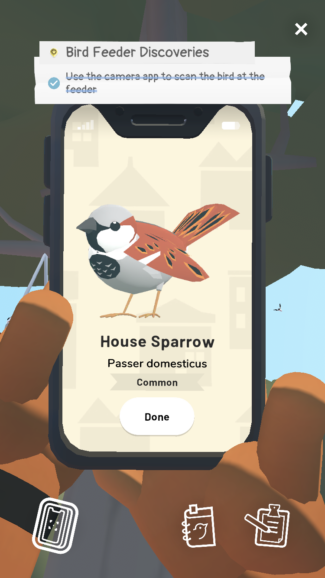 If your child loves going on nature hikes and is constantly looking for their new best friend in a nest or in a burrow, download Alba: A Wildlife Adventure and bring out their inner nature photographer. In this game, you play a young girl named Alba who is visiting her grandparents on a Mediterranean island. After seeing that a luxury hotel is going to be built over the island's nature preserve, you and your friend Ines set out to save the wildlife of the island and save the nature preserve for the whole village. With adorable graphics, great music, and a fun photo function, Alba is great way for your child to explore their love of animals and learn something about preserving nature at the same time. 
Alba: A Wildlife Adventure is available for free with a subscription to Apple Arcade or for purchase on the Nintendo Switch, PS4/PS5, XBox Series X/S, and Steam. 
Best Animal Idle Game: Neko Atsume: Kitty Collector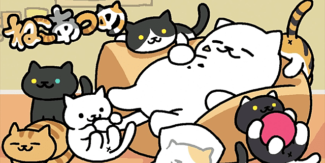 If your child loves cats and just wants to check in on them from time to time, definitely give Neko Atsume: Kitty Collector a try. The premise of the game is very simple. You put out food, toys, and sleeping places to entice cats to come and visit your yard and home. While the cats are visiting, you simply watch them play with toys, sleep, or just stare into the distance with a contented expression on their face. When they leave, the cats will give you a gift of fish which can be used to purchase further items or upgrade your home. Rare cats require special items so prepare to save your fish for special foods and items if you want to see the ninja cat Whiteshadow or the legendary Kathmandu. 
Neko Atsume: Kitty Collector is available for free on iOS and Android but has in-app purchases available. 
Best App for Learning Something About Endangered Species: WWF Together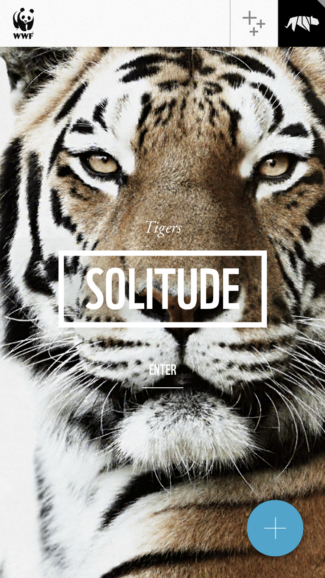 If your child wants to know more about endangered species as well as participate in some fun activities, WWF Together is a wonderful app to try. The user clicks on the animal they want to learn about and navigates through a series of facts and activities that tell them more about the animal and their place in the world. Your child can learn to "see like a deer," compare their speed to a cheetah's, and even use the app's AR function to explore the prairie right from your home. For the child who has access to social media and wants to spread the word about what they have learned, a hashtag for each animal is available to add to whichever platform they would like. 
WWF Together is available for free on iOS. 
Best Game for Kids Who Want to Work With Animals: Pet World-My Animal Shelter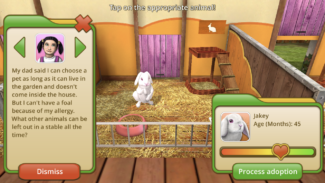 If your child wants to feel the joy of caring for animals and finding them their forever home, Pet World-My Animal Shelter is a game they will love. You play as a new intern at an animal shelter, learning the ropes by feeding animals, assessing illnesses, grooming and petting them, and cleaning their cage. Visitors will stop by the shelter and you read their biographies, assess their needs, and match them with the perfect pet for their family. The game features a wide variety of animals so your child can experience taking care of rabbits, cats, guinea pigs, dogs, as well as more exotic animals like reindeer. 
Pet World is free to play but some features require in-app purchases. It is available on iOS and Android.