Expressing gratitude is often identified as one of the keys to experiencing happiness in life. Gratitude is the ability to appreciate the positive elements of one's life and the basics of life. Gratitude is a person's awareness of what he or she has, such as an appreciation of family, friends, and community.  But how does this apply to video games? Can Roblox really help my kid appreciate what he has? Can Animal Crossing truly brighten my daughter's day? The answer is, surprisingly, yes! 
You might be wondering how to take your child's playtime to that next level and inspire these feelings of gratitude. But chances are, your kids may be doing this already without any intervention. The enjoyment that your kids get from playing games is an immediate source of gratitude.  In a time where many of their daily activities have been canceled or disrupted, play time, whether on-screen or off, is a joy that can continue uninterrupted. 
Another reason for gratitude or thankfulness comes from the interconnectedness of gameplay. Many multiplayer games rely upon teams where sharing, cooperation, appreciation, and positive feedback all play an important role. Human contact is still at a premium right now and online multiplayer games are a way for your children to keep in touch with their friends even if they cannot yet hang out with them in person. 
But what if you want to choose games that specifically promote these feelings of gratitude? The good news is that there are many. The Japanese game industry has a whole genre dedicated to celebrating small moments in life and other countries are taking up this trend as well. If you want a small sample of games to help get you started, here is our list of four games to help your child celebrate the small stuff: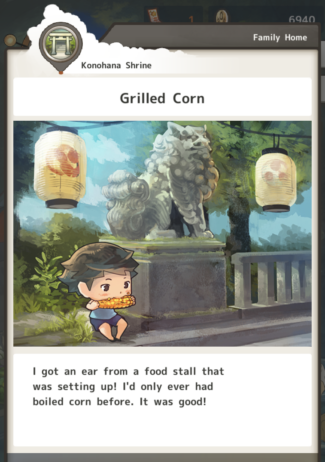 Summer of Memories 
In this mobile game, you play Sosuke, an elementary school student who has been sent by his stressed-out mother to spend his summer break with unknown relatives on a rural island. Initially saddened by the separation from his mom, Sosuke eventually begins exploring the island, meeting people, and learning more about his family history. Every morning, the player packs Sosuke's backpack with food and items before he sets out. The items you place will determine who he encounters and what items he finds. Sosuke collects bugs, takes photos, and makes various memories around the island.  
The design and gameplay of Summer of Memories is simple but beautiful and evokes positive memories of summer vacation. The gentle, non-competitive nature of the game can remind players just how precious and important the small things in life can be. 
Summer of Memories is a free-to-play game on Android and iOS. 
Animal Crossing: New Horizons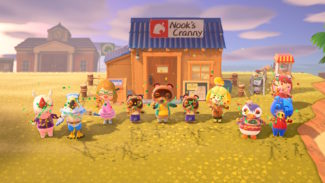 One of the most popular games of 2020, many people sought out the simple pleasures of island living with Animal Crossing New Horizons. In this game you play a human who moves to a remote island with two animal companions. From there, the game is a low-stakes simulation of real life; you go shopping, do yard work, hang out with your neighbors, and decorate your home. There are various ways you can earn recipes, awards, photos of your animal friends, and trophies in the game as well, giving a sense of accomplishment to your tasks on the island. 
The game was released near the beginning of the pandemic and many people found it to be a way to connect with family and friends they could no longer spend time with in real-life. The combination of gift-giving, trading, and visiting islands helps create a sense of interconnectedness that may be difficult to have at the moment. 
Animal Crossing New Horizons is available now on the Nintendo Switch. 
Tokaido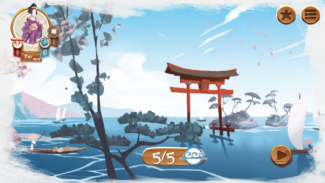 Based on the popular board game from French company Fun Forge, Tokaido is a mobile game that is all about taking a vacation. The player chooses from various characters and walks along the Tokaido road connecting Kyoto and Edo (now Tokyo.) Every character starts with advantages and setbacks so learning to appreciate what you have while moving along the road is an essential part of the game. 
Your goal in Tokaido is to have the best vacation experience. You do this by eating good food, visiting sites, collecting souvenirs, and meeting new people. At the end of the game, whoever had the most memorable vacation wins. The game's art style combined with the beautiful score makes for very relaxing gameplay. 
Taking a vacation may seem like an unconventional premise for a game but it can lead to wonderful conversations with your family about vacations you have taken together in the past or ones you would like to plan for the future. 
Tokaido is available on Android and iOS. For families who would like to have a non-screen evening, copies of the board game version are still available on sites like Amazon and eBay. 
Ni No Kuni: Wrath of the White Witch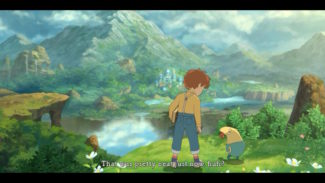 For anyone who has seen a Studio Ghibli movie such as My Neighbor Totoro or Kiki's Delivery Service, the art and animation style of Ni No Kuni should look very familiar. This is because Studio Ghibli worked on the design of this beautiful and bittersweet game. The player is put into the role of Oliver, a young boy who lives alone with his mother. 
After a tragic event, Oliver's mother passes away, leaving him alone. Or so he thinks. Oliver holds a stuffed animal from his mother and cries. His tears fall on the toy and animate it into Mr. Drippy, King of the Fairies. He explains that, in the world he comes from, Oliver's mother is a powerful mage trapped by an evil djinn. Releasing her might bring Oliver's mother on Earth back to life.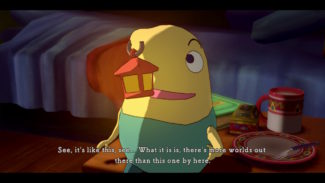 While playing this game, gratitude can be felt in so many ways. The player feels for Oliver and automatically makes connections with their own loved ones and what they would do to protect them. Having friends and family around might be taken for granted at some times, but at the moment remembering the people important to you is one of the strongest ways to feel gratitude and celebrate their role in your life. 
The world of Ni no Kuni is also staggeringly beautiful and walking through it feels like you are transported to this magical world along with Oliver. Much like Animal Crossing, the game allows the player to visit places that are not accessible to us at the moment, whether they are magical or not. This writer spent a little extra time just wandering around on the map because it was a wonderful experience to just be able to explore an area outside of my home, especially one that was green and sunny and warm with strange animals wandering around.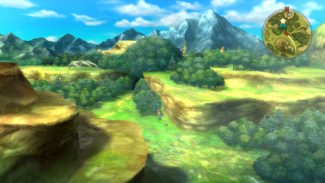 Finally, the battles that Oliver must engage in produce feelings of luck and pride when he wins. As he gets stronger and takes on bigger challenges, you feel like you are growing right along with him and celebrate his progress towards saving his mother. The game has two battle modes; easy and normal. For those people who really want to focus on the story, they can select the easy mode. But for those who want a challenge and take pride in leveling up their characters, the Normal mode will provide more entertainment. 
Ni No Kuni: Wrath of the White Witch is available now on the Nintendo Switch.
What are some games that make you and your family celebrate the small stuff? Leave your thoughts in the comments below!