"I don't want to put my kid on medication" is the most common refrain I hear from parents who bring their kids to me for a neuropsychological evaluation. Parents express concerns that the results of a neuropsychological evaluation indicating ADHD necessitate treatment with medication. But neuropsychological evaluations do not always lead to medication. The type of comprehensive neuropsychological assessment conducted at South County Child and Family Consultants provides far more than a simple yes or no answer to the question of medication.  Because many kids with ADHD have difficulties with executive functions, processing, learning, and memory, it is important to determine what is most important to treat. And the primary treatment should not necessarily be medication. This is one of the primary reasons we established LearningWorks for Kids: to search for innovative methods of treating kids with ADHD and to use their love of technology to improve their skills.
Many of the parents I see in our clinical office have long suspected that their child is having difficulties with attention, learning, or executive functioning skills. They have noticed that their child has problems following directions, cannot sustain the attention to tasks, and behave impulsively. They might describe their kids as disorganized, inflexible, and highly distractible. They are concerned about their child's education and how their current difficulties might impact their happiness and prospects for jobs in the future.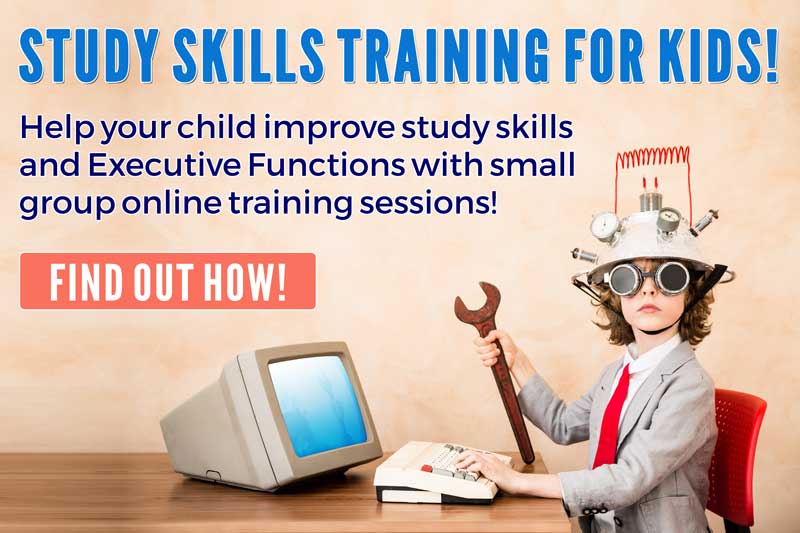 Some of the families that I work with were initially reluctant to bring their child to me for a neuropsychological evaluation.  Others did not even want to ask their pediatrician's opinion about an ADHD evaluation because their expectation was that medication would be recommended for their child. Several parents have told me that the idea of placing their child on medication is horrifying. Some simply don't like the idea of using medication to help with a child's behavior and attention. Others may have been on medication themselves and did not like how they felt on medication. Still, others observed relatives on medication who displayed side effects such as, becoming overly subdued, moodiness, or disturbance of appetite or sleep. Unfortunately, many parents may have concerns that if a neuropsychological evaluation determines that the child does have ADHD, the only intervention is to place the kid on medication. This is not the case at all.
One of the missions of LearningWorks for Kids is to help parents and educators use appropriate technologies to support kids with learning and attention issues. For example, there are kids diagnosed with ADHD who stay more focused when using engaging screen-based tools for reading or math. Learning how and when to use technologies such as Notability for taking notes, dictation for writing assignments, and audiobooks for reading can be powerful interventions for kids with ADHD.
Some physicians and mental health professionals view medication as the preferred treatment for ADHD. At South County Child and Family Consultants and LearningWorks for Kids we recognize that a diagnosis of ADHD does not mean that all such kids are alike. In fact, when we combine the ADHD symptoms listed in the DSM-V, there could be more than 250,000 variations of ADHD. This suggests that all kids with ADHD are not the same and their treatment should not be the same. While they might share some of the symptoms of ADHD, a neuropsychological evaluation helps to understand the complexities of each kid we assess.  Our comprehensive evaluations allow us to look at the skill sets that a child needs to improve and then to target those with our recommendations. Many of the kids we see have difficulties with executive functioning skills, time management, decision-making, or struggle with working memory capacities. Targeting these concerns can often alleviate many of the symptoms of ADHD. Other kids with ADHD come in with comorbid disorders that also will need to be addressed such as concerns regarding anxiety, depression, self-esteem, or social skills deficits. 
Undoubtedly, there are many children and adults diagnosed with ADHD that benefit from medication. One of the reasons it is so commonly prescribed is because it does help with about 75% of those who use it. However, for many parents who are reluctant to place their children on medication because of an ADHD diagnosis, there are dozens of useful alternatives. Often the first step involves working directly with the school to implement 504 plans, IEP's, or other classroom interventions. Developing behavioral and cognitive strategies at home can also be useful. Training in mindfulness techniques, regular exercise, and the appropriate use of technology can also be very helpful. Some of these parents may choose to try medication later as an additional tool for treatment.
Neuropsychological testing provides detailed information that allows us to make alternative recommendations to medication. Our team at South County Child and Family Consultants works to educate parents about the many types of strategies and interventions that they can use for ADHD. Many of our blog posts and handouts on this site provide parents with information. There are great articles that direct parents to specific resources for kids with ADHD.  We recently developed a new booklist on parenting strategies for kids with ADHD.
The decision to place a child on medication is an enormous responsibility for parents. Our team does not take this lightly. Our goal is to help parents be as informed as possible when making these types of health decisions for their children.