How much screen time is good for your 10- or 11-year-old child? Should you allow your child to own a cell phone? Should the child be able to navigate YouTube unsupervised? How about playing a "T" rated game?  Do you need a screen time monitor? 
Children aged 10 and 11 are far more independent than they were a few decades ago when you were growing up, but they still need parental guidance and limits. They also need responsible and thoughtful modeling from parents, teachers, politicians, and other adults so that they can learn to set limits on themselves and to be aware of the harmful impact of some types of digital media.
Access to digital media is everywhere, so it's almost impossible to restrict kids from it. Nor do we want to! Yet many 10- and 11-year-olds will test your limits with their incessant requests for more screen time. The opinions of professional educators, psychologists, and physicians about screen time have changed dramatically in the past decade. In the early twenty-first century, screen time was generally perceived as mindless and not cognitively challenging. That is no longer the case, as many studies have demonstrated that video games can improve executive functions, processing speed, and other cognitive skills. Even stodgy organizations such as the American Academy of Pediatrics have recognized not only that screens are unavoidable for 10- and 11-year-olds but also that, under the right conditions, can be beneficial for learning and interacting with parents and peers.
Our view at LearningWorks for Kids is that 10- and 11-year-olds need to focus primarily on social, physical, and academic activities. Creative use of technology can inspire all types of play. We also recognize that there are many opportunities to learn from technology and that parents and educators need to find the best tools and best strategies to use them. You can read about our research-based developmental recommendations and screen-time strategies for 10- and 11-year-olds in previous posts. 
To learn more about how to make screen time into a beneficial experience for your 10- or 11-year-old child, check out my book, Playing Smarter in a Digital World  and use our game and app guide to find great tools for 10 and 11 year olds.
Here are some games that challenge and are appropriate for 10- and 11-year-olds: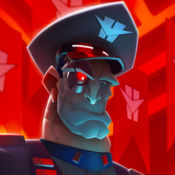 Coup is a simple card game that rewards bluffing. Players try and outsmart one another using the two cards they have in hand. On your turn, you may take any action, claiming that you have a specific role card in your hand that allows you to do this. Other players can attempt to call your bluff, or they can choose to allow you to take the action. Players accumulate coins which will allow them to coup other players, forcing them to discard one of their cards. The last player with any cards left in their hand wins. Coup is rated E for Everyone. LW4K recommends this game for players 8 and up.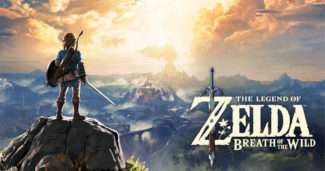 The Legend of Zelda: Breath of the Wild is Nintendo's newest entry in a franchise that started in 1986. The player gets to explore a massive open-world video game full of adventure, monsters, and puzzles. Because the game encourages experimentation and exploration, each player can shape the story according to their own pace and skills. The game received an E10+ rating for fantasy violence, mild suggestive themes, and use of alcohol. While we find Breath of the Wild's content largely inoffensive, younger children may find parts of the game too difficult to complete alone. As always, we suggest parents sit down and play along with their kids.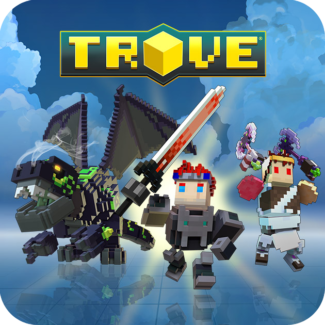 Trove is a Minecraft-style, MMO (massively multiplayer online) fantasy role-playing game. The player picks a character class and then finishes quests and dungeons, fights monsters, and collects loot and materials. There is also a Trove community, a chat box, and a chance to make friends, build clubs, and submit player creations. Parents should know that Trove features in-game purchases, as well as buy bundles and subscriptions for new character classes and mounts, increased bonuses, and materials. Trove also contains fantasy violence and has online access to other players. We stand by the ESRB rating of E 10+ and (as always) suggest parents engage their children in gameplay and conversations about the game.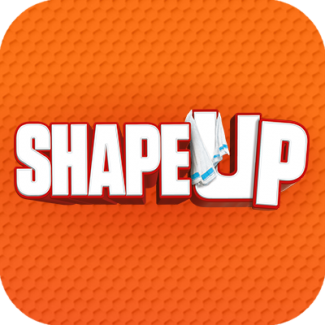 Shape Up is an active game playable exclusively on the Xbox One system with Kinect. Shape Up uses the Kinect's camera to place a player's likeness within the game environment, measuring their heart rate as they compete against AI trainers, real people online, and even themselves. Shape Up is bright, colorful, and fast-paced, with plenty of humorous effects and visuals that make the rather grueling workouts a lot more fun. Shape Up is rated E for everyone, though it does contain mild cartoon violence and a reference to alcohol (a piña colada to be exact). Parents might also take objection to the game's exploitation of cultural stereotypes (namely a Harajuku girl and a luchador). We recommend Shape Up to players 8 and older.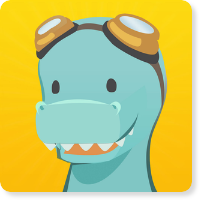 Think of Timehop as a digital time capsule — a mobile app that allows users to channel their nostalgia in the same way as a photo album. Users can draw content from Facebook, Twitter, Instagram, Foursquare, Dropbox photos, iPhoto, and the mobile device's camera. The app is made for viewing and reminiscing and users can share their Timehop stories on any social media platform. Even if users do not have any photos or posts to view, the app provides a news of the day feature which presents users with a random fact or bit of trivia. Timehop is meant to be visited daily, but because it is so integrated with social media, we recommend it for users who are over the age of 10, unless there is parent supervision.