How much screen time is good for a teenager? Do parents have any control over their child's screen time? Should they? Is the child socially and physically active or are they sitting in the bedroom texting and Instagramming? Should parents monitor their child's phone? Who should pay for it?

These are among the many questions that parents of teenagers are asking themselves in the 21st-Century world, where digital media is constantly in a child's face. Some of these questions can only be answered within the individual family. But when it comes to managing screen time for teens, the most common issue for parents is their own use of digital media. The most recent data from Common Sense Media indicates that adults spend almost as much time with screens as their teenagers do. Maybe adults have a different set of rules and manners about their screen use, but does that make it any better?
While parents can and should still have some degree of control over their teenagers' screen time, draconian measures such as cutting them off from their phones or not allowing any social media use can backfire. Focus instead on teaching responsible media use first through your own modeling coupled with thoughtful discussions (during which you listen as well as speak) about how screen time impacts your teenager's world. In general, we recommend a strategy of curation over limitation–adding in mentally nutritious and useful content to get the most out of their screen time they are going to spend anyway.
Just as we recommend parents listen to their kids, the team at LearningWorks for Kids asks teens to recommend games and apps they find helpful and entertaining. Though we defer to the experts when it comes to the most fun and beneficial apps for teens, it is still our duty to let kids know that balancing their screen time with other activities–what we call a "Play Diet"–needs to become their responsibility and not their parents'.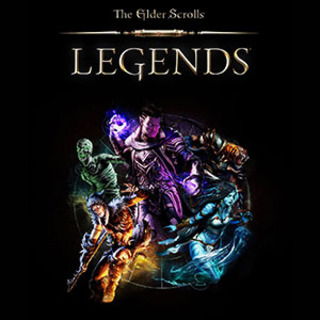 Elder Scrolls: Legends
Elder Scrolls: Legends is a strategy card battle game similar to Magic: The Gathering and Hearthstone: Heroes of Warcraft. The game takes place in the popular Elder Scrolls (Skyrim) universe. The player's deck is made-up of attributes and the attributes work together to determine the class (archer,  of the deck. The player starts out in story mode with one character making their way through a typical fantasy adventure. As the player moves through the story, they get a larger party and earn rewards. The ESRB has rated Elder Scrolls: Legends T for Teen due to violence and blood. We stand by this rating for reasons of content.

Batman: Arkham Asylum
Batman: Arkham Asylum puts players in the role of the Dark Knight himself, tasking them with stopping the Joker from releasing a toxic gas into Gotham City. Using his signature cape, martial art skills, and cool gadgets like the "Batarang," players will fight foes, solve puzzles, and uncover the truth about the infamous Arkham Asylum. The game revolves around combat, so there is a good amount of violence, but players never kill their foes. There is small instances of blood and strong language, and some female characters wear revealing costumes. Due to violence and mature themes, Batman: Arkham Asylum is recommended to players 14 and  up.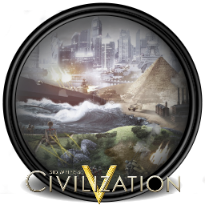 Civilization
Sid Meier's Civilization franchise is an immensely popular turn-based strategy game series in which players take control of an entire civilization and lead them from the dawn of man until the space age, vying for the position of the most powerful empire in the world. As the leader of a specific civilization, players can interact with other surrounding civilizations in any way they see fit. Players can choose to wage war, conduct diplomacy, build trade routes, or help defend against barbarian tribes tearing through the land. Whatever they do, each decision will have consequences later in history. Although the game features warfare, there is little to no blood or explicit violence shown. Because of the game's complexity, mild violence and steep learning curve, Civilization V is it is recommended for ages ages 12 and up.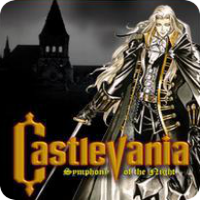 Castlevania: Symphony of the Night
In Castlevania: Symphony of the Night, players lead Dracula's half-vampire son, Alucard, through his father's cursed castle. Alucard must traverse the maze-like castle and face off against Dracula's minions, including zombies, skeletons, and other ghoulish foes. Players can collect various weapons and armor to aid them in their quest. Items and weapons dropped by hard enemies are stronger than those dropped by weaker ones, so the further players get in the game, the more powerful they'll become. In order to defeat Dracula, Alucard must first learn spells, collect items, and "level-up" before he's strong enough to defeat the vampire master. The game contains fantasy violence with animated blood, but it is all directed toward monsters. There is no offensive material or sexual content, though some female characters are scantily clad. Due to the somewhat mature themes and moderate violence, Castlevania: Symphony of the Night is recommended to players ages 13 and up.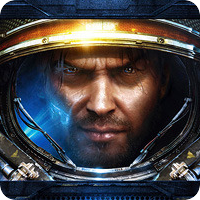 StarCraft II
StarCraft II is a sci-fi strategy game where players create and maintain an army while trying to eliminate the bases and troops of an opposing force. Set in the future in a distant part of the Milky-Way Galaxy, the game employs three competing factions, each with their own unique gameplay mechanics. The game features a single-player campaign and an intensely competitive multiplayer game mode. Gameplay revolves around harvesting resources, building up troops and armaments, and commanding them strategically, testing players' wits by forcing them to develop in-depth strategies and combat tactics. The game features sci-fi violence and some adult language, as well as small instances of blood left on the battlefield when certain units are defeated. Because of these elements, the game's complex mechanics, and the hyper-competitive multiplayer element, StarCraft II is only recommend to ages 13 up.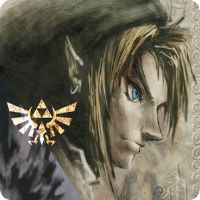 The Legend of Zelda: Twilight Princess
In The Legend of Zelda: Twilight Princess, players attempt to save the kingdom of Hyrule from being forever engulfed by the shadowy Twilight Realm. Players will need to solve puzzles, learn new sword techniques, and thoroughly explore the game's massive world, meeting unique characters and battling monsters throughout their adventure. The game features mild violence, but no blood, and good reading abilities are needed to follow instructions and understand the story, as no voice-acting is used in the game. Due to the amount of reading, fantasy violence and level of challenge, Twilight Princess is recommended for kids ages 12 and up.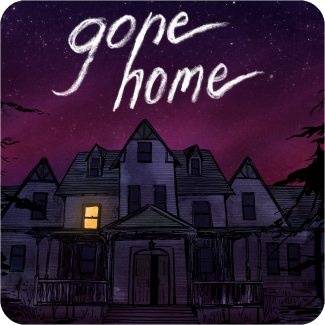 Gone Home
Gone Home is a first-person exploration game for a more mature audience. Kids 13 years and older are likely ready for subject matter written around issues of social acceptance, self-image, and personal and familial relationships. Players take on the role of Kaitlin, a 21-year-old woman returning to her family home in mid-90s Oregon. The travel-weary protagonist has been overseas, but embarks on a journey of a different sort as she becomes a tourist in her own home, exploring the rooms deserted by her family to uncover the circumstances of their strange disappearance. You'll rifle through the belongings of Kaitlin's 18-year-old sister, Samantha, who is in love with a girl she met at school, and the sisters' parents, who have problems and secrets of their own — sadder and more horrifying than Kaitlin could ever have imagined. Winner of the 2013 BAFTA Video Game Award for the debut game with the best story, Gone Home is an exploration of humanity that contains themes of self- and social awareness — sharing, listening, empathy, reflection, depression, anxiety, resilience, and hope.
Read about our research-based developmental recommendations and screen-time strategies for teens.
To learn more about how to make screen time into a beneficial experience for teens, check out my book, Playing Smarter in a Digital World and be on the lookout for my newest book, Too Much Minecraft.