Does your child get overly upset when he makes a simple mistake on his homework? Does he get frustrated and throw things when he messes up on a project or strikes out in a baseball game? Mistakes helps us learn, but children who struggle with making them miss out on this important process. They may have difficulty accepting that they did something wrong or avoid the reflection necessary to turn the error into a learning experience. Playing video games can provide one setting for learning through mistakes in a non-judgmental fashion. But the best solution may seem even weirder; YOU should start making mistakes. This edition of the LearningWorks for Kids Beyond Games series is all about strategies that help kids learn from mistakes that you make.
Check yourself. Practice self-checking and metacognitive skills with your child. Review mistakes he's made on a test or a teacher's comment about a writing assignment. Encourage him to do most of the talking so that he can practice articulating where he went wrong and what he can do to improve his work. You can model the same type of analysis on a chore or project you completed at home. At dinner, you might mention that you think you put too much salt in the spaghetti sauce, or that next time the chicken should spend less time in the oven.
Help them help you. Ask a child to help you learn how to use a new game or a piece of software you've just purchased. Compliment his willingness to take risks, try new things, and learn from his mistakes. Play a video game with your child and ask how he thinks you're doing, then verbalize an alternative strategy based on his feedback. Discuss the ways this approach applies to many other things in the real world.
Make mistakes and make light. When you take a wrong turn during a drive somewhere, calmly point out your mistake but verbalize something positive about the experience–a beautiful view, a store you didn't know existed, extra time with the family. Your ability to gracefully work past your mistakes demonstrates enhanced flexibility and shows him how to identify a silver lining. Charlotte Foltz Jones' book Accidents May Happen: Fifty Inventions Discovered by Mistake gives examples of positive outcomes from making mistakes.
Face the fear of the flub. Showing a child that you are not afraid of making mistakes and that you can laugh at yourself might help him feel allowed to do the same. Go the wrong way to an after-school activity, mix up the ingredients in a recipe, make a hole in the wall while you are trying to hang a picture, get the day of the week wrong, or "forget" the rules to a family game of cards. Encourage him to talk about how he can learn from making mistakes.
Complementing these core strategies with the use of apps, websites, and other technologies often leads to the best solutions to improve a child's ability for learning from making mistakes. Some of the best tech tools to help a child improve his ability for learning from making mistakes include: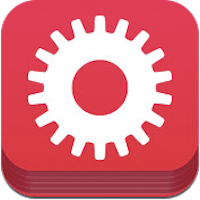 Writing Dynamo is a great self-assessment tool for kids who want feedback that doesn't feel like criticism. The app will highlight major spelling and grammatical errors and kids can fix these mistakes of their own volition.
[update: Writing Dynamo has been discontinued by its developer, Dictionary.com]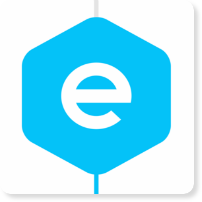 As mentioned above, video games are a great way for kids to get feedback on their skills and judgement without feeling judged themselves. Elevate takes this one step further as a brain-building quiz app that uses children's own self-awareness to help them grow as thinkers and learners.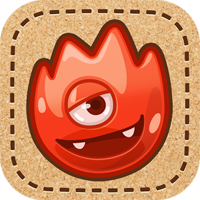 Monster Busters is a game that can help your child learn to have fun while making mistakes—lots of mistakes. The game is designed with a certain amount of unpredictability, which means even the most well-thought out moves can cause problems, so kids have to stay flexible. The best part is that kids get unlimited chances to try again.
Featured image: Flickr user Steve Baker