It's that time of year again, and most families are looking toward Christmas, Hanukkah, Kwanzaa, and other gift-giving holidays.
Maybe you need ideas. Maybe you're not ready at all (where did the year go?). Lucky for you, we've been keeping watch for tech toys that your kids will love and learn from—and that won't break the bank.
If you're looking for gifts your kids will go gaga for (even if they don't know it yet), check out these four amazing and surprisingly inexpensive educational technology toys for kids.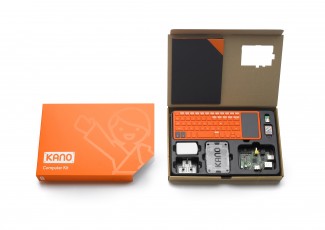 Kano – Kano isn't new necessarily — the company was Kickstarter-ed in 2013 and by the end of last year it was written up in practically every tech magazine — but it deserves a mention here because a lot of people outside the tech world might not know about how truly awesome (and affordable) its computer kits are. Kano is unlike any device you've ever seen. Marketed as a computer for people young and old, its futuristic look and small keyboard-slash-game controller are especially appealing to kids. Kano kits are built around a relatively powerful single-board computer called a Raspberry Pi, which can fit in the palm of your hand, and it enables kids to draw, make music, and even write code for games like Minecraft. But the coolest and most applaudable thing about Kano is that its aim is to make hardware and coding skills accessible to everyone, which means, incredibly, you get a computer that starts teaching your child 21st century skills right out of the box—for under $100.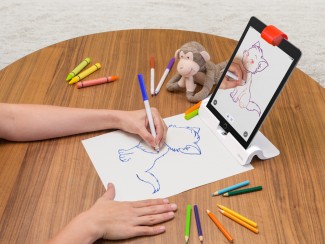 Osmo – If your kids are iPad obsessed and you're worried they aren't getting enough real-world practice, Osmo is perfect. With a starter package that includes four games, the system works with a base and reflector that attach to your iPad. As your child uses the manipulables that correlate to each game—letter and number tiles, tangrams, and a pen and paper—they see these things playing back on the screen in real time against the game environments. Kids might be especially intrigued by the Newton game, which allows them to guide an onscreen ball by drawing lines on a sheet of paper in front of the iPad. The best thing about Osmo is that, instead of a STEM game, it's a STEAM game (science, technology, engineering, arts, and math), which means it encourages digital literacy without forgetting about the humanities. The basic Osmo package is full to bursting, yet rings up at just under $70 on Amazon, and it's so cool that you might even find yourself using it once the kids go to bed.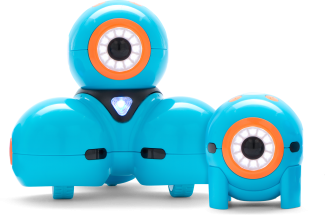 Dash & Dot – Dash & Dot and their Wonder Pack are the most expensive educational technology toys in this roundup at $280, but they may also be the coolest… like, coolest toys ever. Developed by Wonder Workshop, these robots are programmable through an iPad or iPhone using the Blockly coding language and Wonder apps, which are both free. Dash talks, moves around, sings, and dances. Dot is the brains of the operation, and can be used as a controller for Dash. The robots come with a smartphone mount, a xylophone, and more. On top of that, Dash & Dot can be customized with a kid's existing LEGO collection. The Wonder Pack is a deluxe package, and priced accordingly. But if you just want to get your child started, you can purchase Dot alone (which still allows you to play and create over a hundred games with code) for just under $50 on Amazon.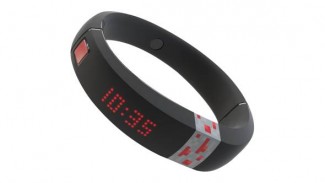 Gameband Minecraft – The $80 price tag on this wearable (a piece of technology you actually wear) starts to make sense when you realize exactly how cool and useful it is. Gameband Minecraft is a flexible USB bracelet/watch that allows kids to bring their Minecraft Worlds with them wherever they go and play them on any computer. Available in diamond and redstone editions, Gameband Minecraft comes preloaded with Worlds from notable Minecraft programmers and with PixelFurnace, a coding app that allows kids to customize the band's LED display with messages and animations and share them with other users. It also offers cloud storage with tech support to securely back up your child's Minecraft Worlds.
[cjphs_content_placeholder id="68679″ random="no" ]
Featured artwork: Leah Watkins, 2015