Organization may present small obstacles for elementary school children, but once kids reach middle school, being organized is vital. With so many teachers and a variety of different homework assignments, middle school does not provide the same degree of structure and feedback that children receive in elementary school. Disorganized school materials, missing homework assignments, forgetting about long-term projects, and not fully understanding directions can be downright detrimental. In this edition of the LearningWorks for Kids Beyond Games series we show you how to develop strategies for a child that will improve her organization with school and homework.
[cjphs_content_placeholder id="73542″ random="no" ][cjphs_content_placeholder id="73542″ random="no" ]
Check her backpack at least once a week. Help her clear out excess material and reorganize what she needs to keep. Discuss the fact that organization is an ongoing process that routinely requires effort. While she should eventually be able to do this on her own, she may initially require your supervision. Do not throw out old papers and tests; instead, keep them as evidence of completed assignments that were never turned in.
Help her organize her thoughts in writing. Encourage the use of a word processing program, and even note-taking apps, to brainstorm ideas and type thoughts that could later be copied and pasted into the document and connected to each other in an organized fashion. You might help with the first sentence or the arrangement, or you could switch roles on writing tasks, asking her to be the scribe as you dictate plans for a vacation or a holiday meal. Ask her for help in organizing the items she listed for you – a menu into appetizers, the main meal, and dessert, or outlining your travel itinerary according to how you might get there, what you want to do and see at your destination, and when you will return.
Communicate with her school regularly. Establish a relationship with your child's teacher and make regular contact to ensure that she remains on task at school. This is easy to do at the elementary school level, but will require more effort, with the identification of the proper staff member, at the secondary school level. Communication could be done through a daily or weekly note marked in a child's homework log. Some teachers record required assignments on a school webpage that parents can access. Remaining current with a child's performance in school will enable her parents to address any issues as they arise.
Complementing these core strategies with the use of apps, websites, and other technologies often leads to the best solutions to improve a child's ability for organizing school and homework. Some of the best tech tools to help a child with improving organizing school and homework include: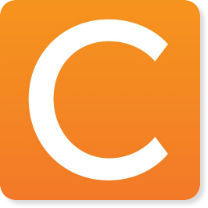 Catch Notes is a cross-platform app for Android, iOS and online that enables users to make and share notes and tasks using pictures, video, voice, and text. Catch Notes can help kids organize their thoughts — snippets or whole notes — checklists, and obligations under color-coded categories. Timers and reminders are an important feature. The app even allows for event planning, with the capability to keep lists of people and contact information.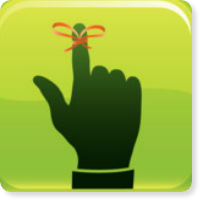 Sometimes a kid's problems with organization can be solved rather simply. A to-do list with reminders could be just the thing. That's where Forgetful comes in. An iOS app most useful in its full version (a mere $2.99), Forgetful simplifies the tracking of tasks and projects. Because the app allows for video and audio reminders as well as text, it may be just the thing for reaching kids who have trouble staying organized with traditional methods.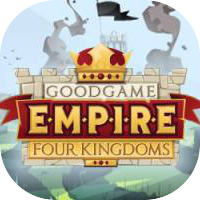 If your child loves RPG (role-playing games) and strategy games, she may already be practicing organization without relating it to her own world. With some parental involvement, a game like Empire: Four Kingdoms can help drive thinking skills home for the kid who may not be organized in real life. Use the "Make It Work" section of LW4K's Playbook to get discussion prompts that can help her make the necessary connections between managing a flourishing in-game kingdom and attaining tangible success.
Featured image: Flickr user EvelynGiggles