You can urge a child to get organized until you're blue in the face, but without the strategies to help her gain the skills, you may as well file the effort under "useless." And teaching skills and strategies alone is not enough; one of the most important factors in whether a child improves her organization is her motivation to do so. There are many ways to get her motivated and many needs-based skill-building exercises to use when she is ready. In this edition of the LearningWorks for Kids Beyond Game series we introduce an array of step-by-step organization strategies that can help a child perform better at school and at home.
Get down to brass tacks. Individuals with organizational problems often have a hard time prioritizing what is important for a task, what tools and materials they need, and how to begin. Breaking down tasks gives a child a form of structure to follow.  Assist her with finding a starting point based on the final product she hopes to achieve and work together to determine the order of what is to follow. Being able to look at the component parts of a large task or set of tasks and to place them in an appropriate order will help her manage the individual objectives she has to achieve.
Picture this. Children who have difficulty with organization can benefit from visual reminders and color coding. Have a child maintain an assignment pad for recording homework. Due dates for long-term projects and events such as sports practice and art lessons could be noted on a large calendar that is hung in a central location in the home. Have her color code folders for homework assignments, completed work, projects, and the like, as this is a fast and easy way to achieve and maintain organization.
Be prepared.  Many children begin an assignment without thinking about the materials needed to complete the task. Getting out materials in the middle of work can be disruptive and distracting. Encourage organization by having a child list and procure everything she will need to complete each homework assignment before beginning on it. Also be sure that she returns the materials to where they belong to facilitate their easy retrieval next time.
Construct to instruct. Present new information in a well-organized manner that builds upon skills and knowledge that a child has already mastered. Connect new math concepts to those a child has already mastered, introduce books at a slightly higher reading level, and award more responsibility around the home based upon what a child has proven she is capable of handling. Explain the correlation between large and small scale organization and taking things a step at a time.
In other words. Rewriting or restating information requires organizing that information and remembering the most important details to paraphrase. This can occur at the level of an individual word or a paragraph. Have a child write down synonyms for words she has heard on a piece of paper. For lengthier content ask her to put what she has heard into her own words in either written or verbal form.
[cjphs_content_placeholder id="73542″ random="no" ]
Complementing these core strategies with the use of apps, websites, and other technologies often leads to the best solutions to improve a child's ability for improving organizational strategies. Some of the best tech tools to help a child with improving organizational strategies include: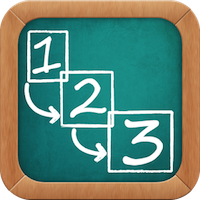 First Then Visual Schedule is an app that helps kids see everyday chores and tasks in individual steps. For Android, Apple devices, and Kindle, First Then is a super handy tool for showing kids that they "first do this" and "then do that." Descriptions and photos can be added to tasks to help kids verbalize and visualize organization efforts.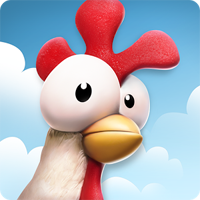 Hay Day is a fun and funky farming simulator that will get kids engaged with organization in an enjoyable way. Hay Day focuses on production and profit, and the in-game crops and produce all have different cycles and timeframes. In order to maximize rewards in the game, players must stay organized, keeping their farms neat and production moving efficiently.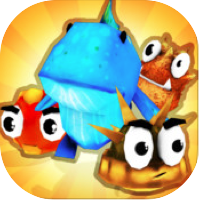 Monster Adventures is an action/rpg (role playing game) hybrid for iOS devices. Players choose the team with which they wish to move through the game from a host of monsters they collect and "fuse" together. Each monster's abilities depend upon the combination chosen by the player, and the abilities of each monster within a player's team must complement the others', making organization a key skill for in-game success.
Featured image: Flickr user Angie Six