With Black Friday and Cyber Monday behind us, chances are families have scratched a lot of items off their holiday shopping lists. From tablets and touch screens to the latest games and consoles, the holidays are sure to be filled with lots of digital goodies for parents and children alike. But if you're still looking for a few stocking stuffers to fill out your gift list, here's a few recommendations of some of the coolest new tech toys that may have missed your eye.
Our Top Holiday Tech Toys for Kids: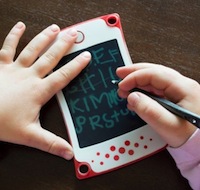 1.) Boogie Board Jot
This compact LCD drawing tablet features a lightweight design with a tapered stylus which attaches securely to case. Perfect for kids looking to practice letters and numbers on the go, or simply doodle in the back seat of the car.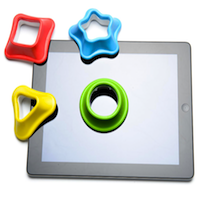 2.) Tiggly Shapes
Tiggly toys interact with a variety of iPad apps aimed at teaching young children all about shapes and colors. The soft plastic design keep the screen scratch-free while the apps provide new, interactive ways to make learning fun.
3.) Nintendo 2DS
This re-designed version of Nintendo's popular 3DS handheld gaming console sports a sturdy design that ditches hinges for a flat dual-screen experience. It displays visuals without 3D effects, but still plays all 3DS software and games. At $129.99, it's also considerably cheaper than its comparable console cousins.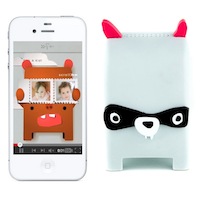 4.) Toymail
Pitched as the being "like voicemail or email but way more fun," Toymail is the perfect pre-cell phone toy, as it allows kids to send and receive audio messages via the cute Toymail Mailmen. Using a dedicated smart phone app, users can send messages down the hall or across the country.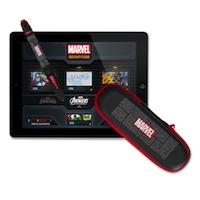 5.) Marvel Creativity Studio Deluxe
This arts and drawing studio combines the world of Marvel Comics with interactive art, allowing kids to draw, create and color with their favorite superheroes. The app comes with a specially-designed pen that interacts with the app and helps teach children how to draw.