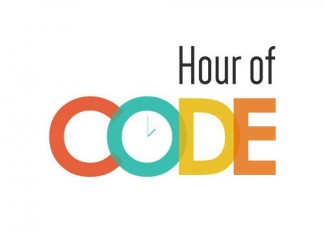 Khan Academy has launched an free interactive online course aimed at getting children excited about computer science and programming. Titled, the "Hour of Code," the program teaches kids basic computer coding skills in Javascript, and aims to have participants create a digital holiday greeting card in under an hour.
"Kids today are immersed in technology, yet 90% of them haven't been exposed to computer programming at school," says Khan Academy founder, Sal Khan, noting that the newly launched introductory course will reach 167 countries and 33,000 classrooms, with over 5 million people trying their hand at coding for the first time.
Computer programming is everywhere today, and as the world becomes more digitally interconnected, coding will remain one of the most valuable skills kids can pick up for future success. From learning how to make games and mobile apps to generating computer models for science and technology, coding plays an integral part in our daily lives. Better yet, learning to code is a great way to get kids thinking critically, as they'll be practicing their problem-solving skills through creativity, flexible thinking, and goal-directed persistence. As Steve Jobs famously said, "everybody in this country should learn how to program a computer because it teaches you how to think."
Parents and teachers looking to implement the program can find a handy lesson plan here, or dive into the exercises to check out how it works by visiting the course. The tutorial requires no prior experience with code, and is recommended for students in grades 3 to 12. Grown-ups looking to try their hand at coding for the first time are encouraged to join, as well. As Sal Khan says, if you can type you can code.
"The founders of Facebook, Microsoft, and Google all started their journeys with just one line of code," says Khan. "Our kids should all have the chance to create the technology of the future, not just use it."