While the American Academy of Pediatrics recommends that children under the age of two avoid "screen time," parents of toddlers old enough to begin interacting with digital media may want to look to tablets and smartphones as potential portals for learning.
The iTunes and Google Play app stores are filled with many self-proclaimed educational apps for toddlers, and some are better than others. Parents have many choices to consider, but can get started by looking to the list below for some of our favorite educational apps for toddlers. From playful interactive apps for learning about shapes and colors, to early reading and phonics, the apps below offer educational ways to begin introducing digital media into your toddler's life.
6 Great Educational Apps for Toddlers:
PLAY 123 introduces young children to simple geometrical concepts. Intended for toddlers, the app has kids learning basic shapes as they follow narrated instructions, tracing or drawing shapes via the touch screen. Users can draw lines, circles, squares, and triangles, and then interact with them as they please in a free play mode.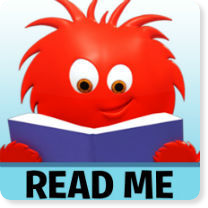 Read Me Stories is a story-telling app for helping toddlers practice their reading skills. It offers an array of ebooks covering a variety of reading levels, and the app can read stories aloud while children follow along with the text. The app is free to download, and comes with a sample of free books. More books can be purchased from the service at additional fees.
An app designed to help introduce young ones to letters and numbers, Letter School presents children with fun ways to learn about the alphabet. Kids simply touch a letter to begin, and from there will see it used in a word, and are shown how to trace its shape via the touchpad. Phonics and phonological awareness are the building blocks of reading, making this app a useful tool for early learning at home.
Another app aiming to help toddlers boost phonics and reading skills, Endless Alphabet has kids similarly practicing reading and writing as they learn how to pronounce words and letters. The app also aims to expand children's' vocabulary by introducing playful animations that match up letters and words with images and pronunciations.
Toca House is an app full of colorful characters, each with a unique chore or task that needs accomplishing around the house. Children must help the characters sort mail, sweep the floor, attend to laundry, iron wrinkled clothing, and complete other essential household tasks. The app offers a fun way to introduce children to basic organizational skills and household duties.
Based off of the popular PBS Kids show, Super Why!, this app provides children with four separate reading and phonics exercises, one for each of the four "super readers" from the show. Kids identify letters of the alphabet, spell out words, match rhyming words and insert words into sentences to complete phrases. A great choice for parents with children who are fans of the show.