Minecraft's vast scope an open-ended gameplay make it a great platform for learning. For children with ADHD, the game can be particularly helpful in teaching key cognitive skills like Planning, Focus and Organization. By setting some simple gameplay goals and challenges, parents and educators can shift the parameters of play, turning the game into a powerful tool for developing thinking skills which children with ADHD commonly struggle.
To get things started, we'll briefly introduce the Focus thinking skill, then cite specific examples of how it is used in the game. We'll conclude with an in-game project that challenges kids to exercise and identify the use of the Focus thinking skill in-game. Players who have not completed the Gameplay Goals in the Play Together section of our Minecraft PlayBook may wish to do so before continuing with this article.
Minecraft, Focus & Selective-Attention: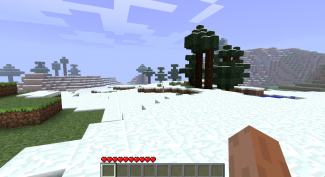 Focus is the thinking skill that allows people to begin a task without procrastination, and then maintain their attention and effort until the task is complete. In Minecraft, the game begins with no borders and little restrictions, meaning players are free to determine their own way to play. Regardless of how they approach the game, each and every player's initial task is the same: survive nightfall.

Locating and gathering the necessary means for basic survival takes time, with players seeking out basic building materials such as wood, coal, and stone in order to make it through the first night. Since players are given no instruction and little guidance from the get-go, the ability to set goals and remain attentive to tasks becomes paramount skills for successful adventuring.
In order to survive the first night, players must attend to multiple small tasks at once (i.e., locating material, mining it, building a workbench, plotting out where and when to begin constructing shelter). Selective attention — or, the ability to prioritize and switch attention between tasks — is a key task-management skill in Minecraft, and makes managing the game's multiple objectives a whole lot easier.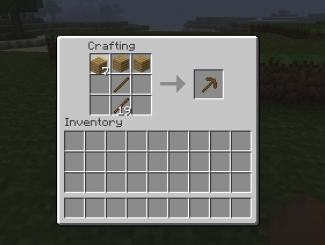 Avoiding distractions is also important, as they'll arise frequently in the form of new enemies, materials or environments. Should the player wonder off and lose focus, precious time and resources could be lost. Dealing with such distractions is a re-occurring test of the player's focus, as stopping mid-task to explore curiosities only increases the risk of being left exposed come nightfall. This brings us to one of Minecraft's most important aspects of gameplay: building shelter.
Whether you are building a small house, a castle, or an entire city, the ability to focus on the immediate task at hand and remain engaged amidst a plethora of distractions is crucial. The long-term nature of many of Minecraft's in-game goals means that creating your own world will take a considerable amount of patience and determination — skills which go hand-in-hand with sharp focus and attention.
Minecraft Projects: Surviving NightFall
Nowhere else in Minecraft is the skill of focus more prevalent than in the first day of the game. The player has no inventory, shelter, or destination and must determine how to obtain all of these things before the sun sets. This isn't that easy, especially for newcomers, so follow our project guidelines to see if you accomplish all of the following goals within the first day.
Project Goal(s):

By nightfall of the first day:

The player has gathered at least 20 blocks of wood, 30 blocks of stone, and 10 chunks of coal.
The player has crafted all major tools in stone (shovel, pickaxe, and sword).
The player has constructed a shelter with size of at least 5x5x5 of any material other than dirt.

Bonus:

Collect 10 blocks of iron
Craft a chest, furnace, and bed.
Tip: Remember that starting a new world is always an option for players if they are having trouble!
For more information on Focus or tips for improving thinking skills with Minecraft, check out the Focus thinking skill page and the Minecraft Playbook. And be sure to check back for more Minecraft projects for kids!