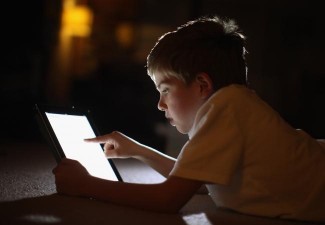 Many school systems nationwide are incorporating the iPad into their classrooms. But there are a slew of writing apps available that parents can put to use for at-home learning, as well, helping students become stronger, more motivated writers. Best of all, many of them are free.
We all know that writing takes practice — and the best way to get kids to practice is on a medium that they both enjoy and are familiar with. Younger kids seem to have an affinity for operating tablets, making them a relevant and useful piece of early educational technology. There are a host of free writing apps which range widely in quality, so we've put together a list of our top 8 favorite picks.
The selected apps below cover a wide age-range, with apps geared towards pre-schoolers, grade-school children and teenagers alike. Look over the following options to find the free writing app that best fits your child's needs.
Our 8 Favorite Free Writing Apps for iPad: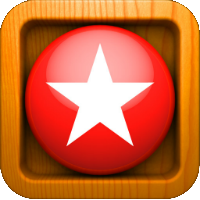 Designed primarily for younger students, Letter School is one of the better writing apps for iPad when it comes to learning the most efficient ways to hand write words. Kids are prompted to trace capital and lowercase letters, as well as numerals. They use their index figure to outline each number or letter, until they created a satisfactory representation. A demonstration shows kids where they must begin and end each letter — a progression that must be followed if they wish to move on to the next letter. Learn ways to implement the app in your home by reading our Letter School review.
Like Letter School, iWriteWords is a handwriting app designed for younger kids, helping them to practice writing letters and numbers at their own pace. The cartoon graphics and whimsical sound effects, as well as the simplicity of the words, make the app great for younger age groups. It's purpose it simple too: helping kids to become more familiar with the basic sounds and structures of individual letters. An image also accompanies each letter, which aids in the association of letter with words, and words with images. More information can be found in our iWriteWords review.
MONKEY WORD SCHOOL ADVENTURE:
Best suited for students who have outgrown the need for apps like iWriteWords and Letter School, Monkey Word School Adventure tasks kids to apply the their word association skills to a series of mini-games. There are rhyming games, word search activities, and a host of other engaging and entertaining games which increase in difficulty as kids demonstrate proficiency. While most of the app deals with different variations of spelling exercises, it utilizes visual and auditory teaching strategies to encourage kids to take what they learn in class and apply it to a fun game-like environment. In our extended Monkey Word School Adventure review, you will learn more ways to practice writing skills using the app.
As children advance through grade school, they'll be tasked with spelling increasingly difficult words. Poor spelling can lead an otherwise decent piece of writing to receive poor marks, so consider using Miss Spell's Class as a way to offer fun and interactive ways to boost spelling skills at home. The app tasks users with identifying incorrectly and correctly spelled words, which increase in difficulty as they advance.Check out our Miss Spell's Class review for details.
Vocabulary skills become an increasingly intrinsic element of good writing as children advance into higher levels of education. A limited vocabulary set can lead to dull, repetitive writing, while a wider vocabulary set allows children to tap into more expressive language and produce more dynamic prose. The multi-faceted focus of Spelling City seeks to improve vocabulary and spelling skills, making it a viable tool for boosting at-home learning in kids of all ages. Learn more in our Spelling City review.
For those who struggle with handwriting or typing to the point of it hindering their ability to produce complete works of writing, speech-to-text services like Dragon Dictation can go a long way to improving their ability to capture thoughts and ideas and combine them into a cohesive whole. This free app is fully functional, allowing users to pop out their iPad and start recording speech in an instant. The app then transcribes the audio to text, allowing users to copy and paste it into text-editing programs for further refinement. Our Dragon Dictation review has the rundown.
Writing Dynamo:
[update: Writing Dynamo has been discontinued by its developer, Dictionary.com]
A Novel Idea is the place for kids to explore more creative avenues in their writing. Think of the app as a step-by-step guide to writing a short story. Kids will input important information about the setting and plot, and will be prompted to give a detailed analysis of characters and their traits. It provides the framework for an original story, and keeps kids from omitting important elements of a narrative. The free app helps kids organize their writing. It's like a more interactive graphic organizer for prose. In our A Novel Idea review, there is a more detailed description of the app, as well as a variety of activities in which A Novel Idea can be incorporated.