Thank you for attending our Webinar with ADDitude Magazine!
Below you'll find links to more information on some of the topics we discussed in the webinar.
Announcing: LearningWorks Live!
Small-Group Live Online Executive Function Training for Kids
With LW4K Live, our talented, dedicated teachers will help your child...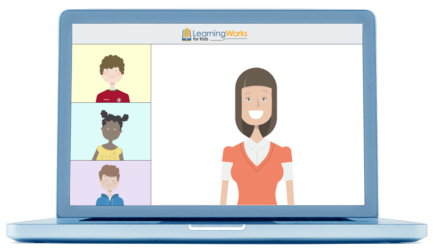 LW4K Live also includes our groundbreaking program: Building Skills With Minecraft: Small group Minecraft sessions where kids play along with our Gamer Guides to learn about Executive Functions in a custom LW4K Minecraft world!
Enter Your Email for a Free Session!
ADDitude Webinar guests will receive a coupon code for one free!
What People Are Saying About Us
All Premium Members get complete access to all of these amazing features.
Kids Pages
With Kids Pages, each child on your account will get their own unique profile page, filled with customized content for kids, personally selected to address each child's unique learning needs.
Play Now Games
Your premium membership comes with complete access to our constantly growing library of Play Now Games, which let your child play great learning games right here on LW4K.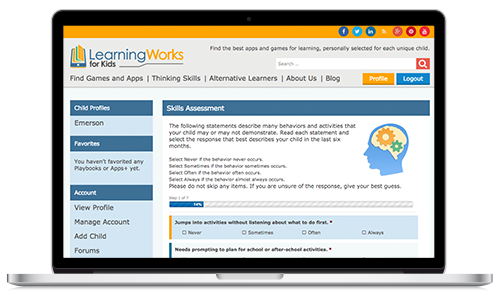 Thinking Skills Assessments
All premium members have access to our complete Thinking and Academic Skills Assessment, which determines your child's unique cognitive strengths and weaknesses.
Prescriptions
Premium Members are given all of our Play Prescriptions, the in-depth, step-by-step guides that show you how to improve critical thinking and academic skills with games and technology.