Welcome to Apps for Autism and Aspergers, LWK's recurring digest featuring the best apps for kids with Autistic Spectrum Disorders.
Here, we highlight recent additions to our Beyond Games section deemed particularly helpful for children with ASD — apps that excel at exercising Flexibility, Self-Awareness and Self-Control.
WordPress: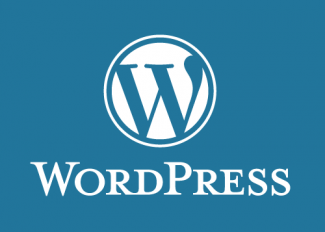 Kids with Autistic Spectrum Disorders often have a difficult time expressing themselves in social situations and during face-to-face interactions. These difficulties can be quite frustrating, and can make it extremely hard for family and friends to feel like they really know what's going on in an ASD kid's mind. By using blogging software like WordPress to express themselves online, kids with Autism and Aspergers can connect with the people in their lives in a safe, engaging, and more comfortable environment.
Other reasons why WordPress can be helpful for kids with ASD include the following:
WordPress is an excellent tool for practicing Self-Awareness skills. When ASD kids are challenged to write about their own thoughts and feelings, they become better at understanding themselves, and more comfortable communicating their thoughts and feelings with others. Family and friends are encouraged to comment on blog posts, as this can be a helpful means for facilitating back-and-forth communication.
Learning to create websites and blogs with WordPress can be a great way for kids with Autism and Aspergers to develop their Self-Control skills. Not only must the bloggers learn about the "right things to write", they must also learn  about the "wrong things to write" and practice Self-Control while editing their posts.
Unlike many other blogging platforms, WordPress allows its users to fully customize their sites and blogs down to the smallest detail. Many kids with ASD will enjoy learning the web design and development skills that can allow them to create custom themes, widgets, and more.
[cjphs_content_placeholder id="73545″ random="no" ]
Proloquo2Go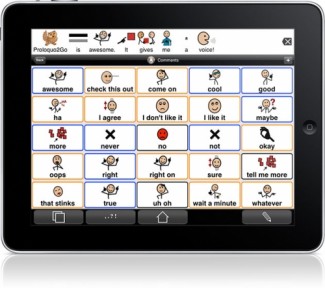 Proloquo2Go is an award winning augmentative and alternative communication (AAC) assistive app for all iOS devices that allows users to create spoken communications by touching icons on the screen. By selecting from the list of common emotions, requests, and responses, users with ASD are able to efficiently communicate their needs in situations that could otherwise be quite frustrating.
Other reasons why Proloquo2Go can be helpful for kids with ASD include the following:
Kids with Autism and Aspergers often get frustrated when they are forced to think flexibly about their changing needs and emotions. Being able to select from this pre-sorted list of communications can help these children to mediate these frustrations, and become better at adapting their communications to new thoughts, feelings, desires, and ideas.
When children with ASD cannot properly express their feelings, it often becomes difficult for them to understand their feelings at all. By providing users with an easy and efficient means of expressing themselves, kids with Autism and Aspergers may become better at understanding and managing their thoughts and emotions.
Instagr.am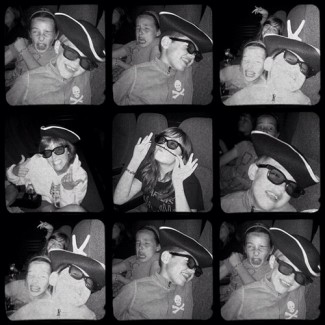 Instagr.am is a social photography app that allows its users to apply a variety of filters to their pictures, and easily share these images with friends. Children with Autism and Aspergers can benefit from Instagr.am's unique features in a number of ways:
After taking pictures of friends and family, kids with ASD can practice recognizing and characterizing emotions by applying appropriate filters to their photos. For example, they can apply some of the darker, shadier filters when the people in their pictures seem angry or sad, and they can apply the brighter, more colorful filters when the subjects seem to be having a good time. Family and friends are encouraged to comment on these pictures in order to give the ASD kids some constructive feedback about the accuracy of their assumptions.
Instagr.am can be a great tool for helping kids with ASD practice their Flexibility skills. In order to find the perfect filter for each image, users will have to think flexibly as they apply each option, being able and willing to rethink their decisions when the image doesn't look the way they hoped that it would.
Kids with Autism and Aspergers can use Instagr.am to practice their Self-Awareness skills by applying filters to self-portraits that they feel express the mood of the picture. This can be extremely useful for helping kids to understand the way that others interpret their facial expressions and other forms of physical communication.