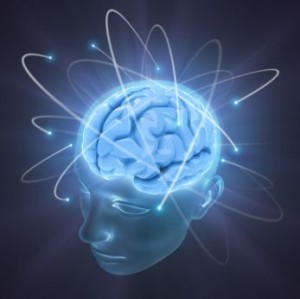 There have been a number of studies that suggest that viewing television and ADHD is associated with attention problems in childhood. The most frequently cited study, conducted by Dimitri Christakis and colleagues initially reported that the more television children watch as infants and toddlers, the more likely they were to have attention problems at age 7. However, a further review of their data indicates that it was only a small subset of their subjects: children who watched television for seven hours or more per day.
Perhaps even more interestingly, they found that viewing violent or noneducational programs in excess was associated with later attention problems. However watching educational programming was not associated with any attentional or behavioral concerns.In fact, there is substantial evidence indicating that watching educational television that challenges the viewer with information that is slightly more complicated than their current  knowledge base, provides repetition , and is moderately novel is likely to result in effective learning.
For children diagnosed with ADHD, it may also be particularly important to provide educational television that asks the child to overtly play along with the program. Kids learn best when programs characters speak directly to the viewers, asking their opinion or advice and provide programmatic pauses so the child can actively respond.
The news is not all good however. There is solid evidence to suggest that a television playing in the background interferes with a child's ability to focus attention to  play and other tasks. Children ages between one and three are particularly susceptible to televisions playing in the background. While we generally do not suggest any direct television viewing prior to the age of 18 months, it is also clear that the TV simply being on in the house can interfere with the attention of young children. My guess is, that if you was look in the mirror, you would be able to say the same for yourself.
So what's the good news for older kids with attention problems? Take a look at your child when they are watching television and you are likely to see focus and concentration. Now scroll through your cable guide's listing of programs. There are dozens (if not hundreds) of educational shows that can engage a child with ADHD and provide a multi-modal experience for learning.  I have been regularly amazed in my clinical practice when children with attentional problems talk about their TV viewing.  While there are certainly those who name "SpongeBob" as their favorite show, there are many more who excitedly talk about the History Channel, Animal Planet, or the Food Network and the Cooking Channel.
This suggests that we view television in a very cautious fashion and use it purposeful. By that, I mean that watching television can be a great form of relaxation or enjoyment. It can be a great opportunity for learning about new information in the world. But is unlikely to be very helpful with anyone is trying to  focus or pay attention to something else while the TV is playing. This is the argument we need to make with our kids and teenagers who tell us they can watch television and do the homework at the same time. They probably can't.
Note: Please read my essays on healthy play diets. A balanced play diet places digital play, such as watching television, in the context of engaging in other forms of crucial childhood play such as physical activity, socializing, artistic play, and unstructured activities. You might also be interested in Steven Johnson's great book, "Everything Bad is Good for You".