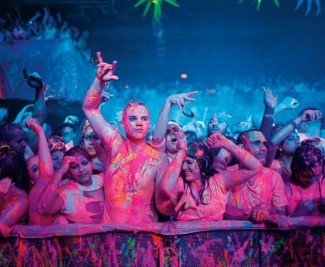 A recent National Geographic article on the teenage brain provides parents with an understanding of why their teenager acts the way they do, particularly as they relate to technology. I strongly recommend that parents of teenagers read this article to learn a bit more about what makes them "tick" in the digital world. One of the more interesting parts of the article relates directly to why your teenager loves video games.  Brain development, as it turns out, makes teenagers particularly drawn to the excitement, stimulation, and rewards of video games. It also plays a role in the need for social connectedness which in our digital world is seen in teenagers obsessions with texting and Facebooking.
Our newest brain imaging techniques demonstrate how playing an exciting video game produces changes in the reward system in the brain. Beating a game level is particularly rewarding and results in an increase of dopamine, a neurotransmitter associated with pleasure and reward. Physiologically speaking, teenagers have great sensitivity to dopamine and are drawn to activities that increase dopamine more so than adults.
The teenage brain is also very sensitive to the neural hormone, oxytocin. Oxytocin makes social connections more rewarding. Combining social connections with a highly stimulating rewarding activity, such as playing video games, results in the experience of intense brain-based rewards for teenagers. Not only does this explain why your teenager wants to hang out with her friends and not you, it helps us to understand the power of social networking, texting, and even playing video games together with their friends.
Here is the great thing about these activities and your teenager's brain development. They may be adaptive for them in the long run. By doing more things with their peers, choosing activities that balance risk and reward, and learning to integrate their experience with the current situation, they can become highly functioning and adaptable adults. While it may not be easy for the parents of teenagers to stand back and observe some of their decisions, maybe we are simply witnessing the development of their brains.